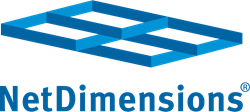 London, UK (PRWEB UK) 29 August 2013
NetDimensions (AIM: NETD; OTCQX: NETDY), a global provider of performance, knowledge, and learning management systems, has been ranked as a Core Leader in a new and unique European (EMEA) learning and talent market insight report, Elearnity 9-Grid™ model for Learning Management Systems (LMS).
The report that was published in August 2013 highlights NetDimensions' consistently strong customer advocacy and high levels of customer execution and growth with larger enterprise customers, especially in regulated industries.
According to the report: "NetDimensions is a strong specialist player, that understands their customer sweet spots and likely to remain a core player in chosen markets."
Alex Poulos, Chief Marketing Officer at NetDimensions said: "We are pleased that Elearnity is recognizing our leadership position in highly regulated industries, like aviation, pharma/medical and manufacturing, as it is our ongoing aim to become the top learning and talent management solutions provider in these industries."
"We have been heavily investing in growth by increasing our ability to execute and our global presence in order to be able to better serve large enterprise customers. Our positioning in Elearnity's 9-Grid™ fully reflects this strategy as well."
The report also recognizes NetDimensions' continuous focus on developing a learning & performance-driven Talent Management approach and mobile capabilities. In addition, the report highlights some unique functionalities of the NetDimensions Talent Suite, like mEKP, an award-winning portable LMS for disconnected users.
The full positioning and commentary of NetDimensions is available in the Elearnity 9-Grid™ report, which is available from the Elearnity website (http://www.elearnity.com/9-gridlms2013.html).
About Elearnity's 9-Grid™ model
Elearnity is the leading independent learning and talent analyst in Europe. The aim of the 9-Grid™ model is to demonstrate the relative value of the solutions available in the market based on five levels of insight; Performance, Potential, Market Presence, Total Cost of Ownership and Elearnity's own expectations on how the trajectory of performance and potential might change in the future. Buyers can gain an understanding of how LMS's and different e-learning providers compare, but also more importantly, how to match the available solutions to their own context and goals.
More information: http://www.elearnity.com
About NetDimensions
Established in 1999, NetDimensions (AIM: NETD; OTCQX: NETDY) is a global provider of performance, knowledge and learning management systems.
NetDimensions provides companies, government agencies and other organizations with talent management solutions to personalize learning, share knowledge, enhance performance, foster collaboration, and manage compliance programs for employees, customers, partners and suppliers.
Recognized as one of the talent management industry's top-rated technology suppliers in overall customer satisfaction, NetDimensions has been chosen by leading organizations worldwide including ING, Cathay Pacific, Hunter Douglas, Chicago Police Department, Delphi Automotive, and Fresenius Medical Care.
NetDimensions is ISO 9001 certified and NetDimensions hosted services are ISO 27001 certified.
For more information, visit http://www.NetDimensions.co.uk or follow @netdimensions on Twitter.