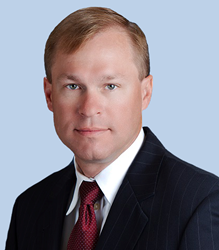 Tampa, FL (PRWEB) April 10, 2014
NetDirector, a leading provider of cloud-based data and document exchange services, is proud to announce that Anthony Box has joined our leadership team as Vice President of Sales.
As VP of Sales, Anthony is responsible for leading NetDirector's sales team in the execution of new sales opportunities with our existing clientele and for identifying new industry opportunities for further market expansion of our suite of data exchange and integration services. Anthony will focus considerable attention to transactional deployment opportunities within the loan administration and field services markets as NetDirector seeks to bridge the entire ecosystem of industry service providers with their trading partners and suppliers.
He brings over 19 years of executive sales and operations experience within the mortgage banking and loan administration industry that will aid him in growing NetDirector's customer base. Anthony's expertise was developed throughout his career as: a senior executive of Tampa, FL based MCS – a national field services company; owner and operator of a Sarasota, FL based regional field services company supplying contractor services to all of the core national field service entities; insurance sales and marketing to the commercial banking industry; and managing director of a Tampa, FL based equity investment's firm which sought recapitalization opportunities within the community and regional banking space.
Anthony states, "I am excited to be joining a team with such an innovative and family-oriented culture. Their commitment to customer service and technology sets them apart from other companies in the industry. I am proud to be part of the team and I am greatly looking forward to working with companies to enhance their highway of data and document communications."
NetDirector's CEO, Harry Beisswenger commented, "We look forward to Anthony's innovative approach to sales and the wealth of mortgage field service knowledge that he brings to the table. We are excited to have him as part of our leadership team as we execute the next phase of our growth plan."
Company Bio:
NetDirector provides a cloud-based data and document exchange solution to improve process efficiency and standards compliance. NetDirector partners with industry specific subscriber networks to provide a solution that allows them to move data and documents between trading partners securely over a single internet connection. Industries with high levels of data and document transactions between multiple networks such as the Mortgage Banking industry which includes, Loan Origination, Loan Servicing/Administration, Default Service, and Field Service sectors would benefit greatly. NetDirector now processes more than seven million data and document transactions each month.
###