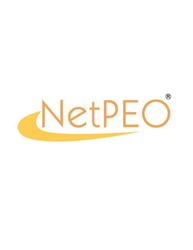 "For 16 years our company has worked to give back lost time to clients, time they can spend with their family or building their business.''
Dulth, Georgia (PRWEB) September 19, 2016
NetPEO, a Duluth, GA., based Professional Employee Organization broker, is celebrating 16 years in business. President and CEO, Layne Davlin, started the business to offer a full suite of services and providers to clients. "We've placed over 1,000 clients in the last 16 years,'' Davlin said. NetPEO has clients throughout the United States and recently added an international business component.
NetPEO began as Davlin's vision to be a one-stop shop for businesses across the country. His business, he says, "Is like a matchmaker. We shop for the client."
The business world is littered with companies that go under because of noncompliance with taxes and benefits. And business owners are often at the mercy of a manager who insists he or she knows what's best for the company's growth. Instead, NetPEO founder Davlin says, let his team take these worries off your plate.
"We're selling the HR competencies of an IBM or Chase to these smaller employers that don't have internally,'' says Davlin.
A PEO is an organization that offers a suite of services, including payroll, HR services, benefits brokering and any other service that a company may need. NetPEO works with about 100 providers, including providers who service companies that do international business. NetPEO analysts do all the work for the client and then present a list of services.
NetPEO's clients vary from a dental office with seven to 12 employees, a realtor with two employees, and law firms with a few hundred employees to semi-pro sports teams and truck driving companies. Imagine, Davlin says, a tech startup that began in a dorm room and suddenly has 20 employees and $100 million in funding. Those founders better have a company handbook that spells out vacation policies and bereavement leave. They are looking for health insurance. And they undoubtedly need help hiring, and at times, firing employees. About half of all small businesses do not survive to the five-year mark, according to the Small Business Administration.
"Most entrepreneurs know their industry and that's it," he says. And why should they? After all, HR professionals are experts in a broad and constantly evolving landscape. Just consider the murky boundaries of employees using cell phones and mobile devices for work and home—it's enough to keep a business owner up at night. Payroll services must meet federal, state and local standards that often change as well. "Our company gives back lost time to clients, time they can spend with their family or building their business,'' he says.
"All those things business owners rather not do, I get to do that, and I couldn't imagine doing anything else,'' Davlin says.
In fact, companies that use PEOs can be at a tremendous advantage, states the National Association of Professional Employer Organization, NAPEO.ORG. Small businesses that use PEOs are 50 percent less likely to go out of business and have a 9 percent growth rate higher than the industry standard. They save 21 percent in HR costs, according the NAPEO's own studies. And these companies are more likely to offer retirement benefits, an offering that retains staff members.
For more information, contact Layne Davlin at 678-376-1212 or info(at)netpeo(dot)com.