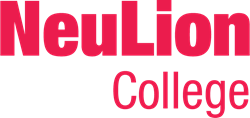 Duke and NeuLion College have enjoyed a tremendous partnership for many years.... with their help, we are excited to release this new technology for our fans across the country.
ORLANDO, Fla. (PRWEB) November 19, 2018
NeuLion College, the creator of industry-leading technology products for college athletics and amateur sports organizations, and their long-time partner Duke Athletics have launched new mobile and over the top (OTT) applications across four devices.
NeuLion College and Duke have unveiled updated apps for fans on both iOS and Android devices. The app's new features and functionality provides fans a richer experience, with the ability to check football and basketball scores around the Atlantic Coast Conference in real time. Both apps are free and will continue to offer access to Duke's streamed video content through the Blue Devil Network and access to GoDuke.com, where fans can find updated news, schedules, stats, scores, rosters, bios, and facility information. Newly built for this app is the ability for Duke Athletics to send notifications to their app users alerting them of timely messages.
Also recently launched are two new OTT applications for both Apple TV and Roku devices. These apps make it easier for Duke fans to watch live and on-demand streamed content available on the Blue Devil Network at their convenience. In addition to these OTT devices, Duke fans can now easily cast streamed content to their TV through the two new mobile applications using Airplay (iOS) and Chromecast (Android).
"Duke has always been and continues to be a vital partner to NeuLion College," said NeuLion College President, Tim Vargas. "We have shared interests in digital innovation and expanded reach, and as a result we push each other to explore new technologies for connecting with fans. The launch of these four new applications enables Duke to distribute Duke Athletics content to a wide range of applications, and provides new ways for fans to watch and engage with Duke content anytime and anyplace.
Longstanding Duke partner, NeuLion College, has been delivering innovative digital solutions to Blue Devil fans worldwide since 2005. In addition to powering the GoDuke.com website, the Blue Devil Network streaming, mobile and tablet applications, NeuLion College also powers ticketing and fundraising tools for Duke and the Iron Dukes.
"Duke and NeuLion College have enjoyed a tremendous partnership for many years," said Jon Jackson, Duke's Deputy Athletics Director who oversees digital media for the department. "With their help, we are excited to release this new technology for our fans across the country. We have worked very hard, and strategically, to ensure connectivity among our fan base and believe this allows them even more options and more content than ever before."
About NeuLion College
NeuLion College provides a broad set of technologies to college and amateur sports organizations across the US, so they can engage with fans and alumni and drive revenue for their athletics programs. Their suite of integrated technology solutions for college athletics includes web publishing, ticketing & donor management, mobile and connected device applications and digital video streaming technology, backed by industry-leading service and support. Learn more at http://www.neulioncollege.com
About Duke University
A private comprehensive teaching and research university, Duke traces its roots to 1838, and officially became Duke University in 1924. In addition to liberal arts and engineering education at the undergraduate level, Duke offers graduate and professional study in arts and sciences, business, divinity, engineering, the environment, law, public policy, medicine and nursing. Duke enrolls more than 15,000 students in its undergraduate, graduate, and professional programs.