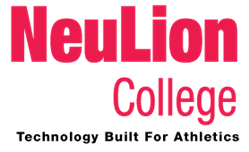 We look forward to networking with attendees and demonstrating how our technologies are moving the industry forward, today and tomorrow.
ORLANDO, Fla. (PRWEB) January 23, 2019
NeuLion College, creator of advanced technology solutions for college athletics and amateur sports organizations, will showcase its industry-leading Total Ticketing and Donor-Management platform at the 40th Annual INTIX Conference and Exhibition to be held January 29–31, 2019 at the Gaylord Texan Resort and Convention Center in Grapevine, Texas.
Billed as "the biggest, most important annual industry event for ticketing professionals," the INTIX Conference is for everyone who is directly or indirectly involved in ticketing the arts, professional sports, college athletics, arenas, fairs and festivals, and other events.
NeuLion College invites attendees to stop by Booth #416 to see live demonstrations of the company's powerful yet affordable solutions for ticketing, fundraising, guest management and event-registration. Designed and developed by industry pros, these highly customizable technologies are mobile friendly and offer robust reporting and analytics capabilities to give event organizers complete control of their ticketing operations from anywhere, at any time.
The NeuLion team will have great giveaways on hand and attendees can take part in fun activities, including a chance to win a Google Home Hub.
Tim Vargas, president of NeuLion College, said, "We are elated to continue our support for INTIX by exhibiting at its 40th annual event. NeuLion College has been a leader in ticketing and donor-management technologies in college athletics for more than a decade, and our solutions are a great fit for other types of event admissions as well. We look forward to networking with attendees and demonstrating how our technologies are moving the industry forward, today and tomorrow."
NeuLion College's Total Ticketing platform and other technologies are trusted by top college athletics programs such as Duke University, Holy Cross, Weber State, Loyola and more.
For more information, visit http://www.neulioncollege.com or contact 407.792.7369.
About NeuLion College
NeuLion College provides innovative and affordable ticketing technologies for college sports and performing arts organizations across the USA to help them engage with their audiences and drive revenue for their programs. The company's suite of integrated technology solutions includes web publishing, ticketing and donor management, mobile and connected-device applications, and digital video streaming technology, all backed by industry-leading service and support. Learn more at http://www.neulioncollege.com.
About INTIX
The International Ticketing Association (INTIX) is a non-profit membership organization that connects entertainment professionals with the education, visionary thinking, innovation, tools and relationships they need to ignite and sustain success while delivering optimal customer experiences. The diverse and inclusive community is comprised of more than 1,000 members who work in ticketing, technology, marketing, fundraising, finance and sales across arts, sports and entertainment as well as a full range of public venues and institutions. INTIX members represent organizations from across the United States, Canada and 25 countries around the world. Learn more at INTIX.org.