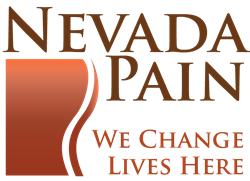 Nevada Pain offers over 10 effective treatments for peripheral and diabetic neuropathy. Typical outcomes include both pain relief and sensory improvement!
Las Vegas, Nevada (PRWEB) February 11, 2014
Las Vegas pain management clinic, Nevada Pain, is now offering over ten effective treatments for peripheral and diabetic neuropathy. The treatments involve both medical and interventional pain management with Board Certified doctors, chiropractors and acupuncture. Call (702) 323-0553 for scheduling.
Neuropathy affects millions of Americans, and leads to severe pain and loss of sensation in a person's legs. The combination may lead to difficulty walking and participating in social or recreational activities. There are various medication options available which may include oral or topical NSAIDS, neuropathic medicines, opiates and more.
Interventional treatments may include a spinal cord stimulator implant. Published studies have shown that an implant relieves pain in over 75% of neuropathy patients along with improving sensation in over 80%. Said Nevada Pain Network CEO David Greene, "Imagine being able to reverse sensory loss and feel one's feet again with the ability to walk farther and with better coordination. It's a very exciting treatment!"
With the treatment options provided, over 90% of patients are able to achieve a substantially reduced baseline pain level. There is no standard surgical treatment for neuropathy, so having successful nonoperative options are vital.
Nevada Pain accepts most insurance along with workers compensation, personal injury, PPO's and some HMO's. The Las Vegas pain management practice treats both simple and complex conditions including back and neck pain, sciatica, scoliosis, fibromyalgia, headaches and more.
For more information and scheduling with pain management Las Vegas trusts, call (702) 323-0553.