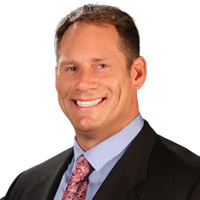 Pasa La Prueba is an initiative that was created to help hundreds of community members pass the Nevada DMV driver test.
Las Vegas, NV. (PRWEB) January 24, 2015
Thousands of Spanish-speaking community members have not taken or been able to pass the Nevada DMV driver test. In an effort to reduce those numbers, the Pasa la Prueba (Pass the Test) educational initiative was established to provide important training opportunities regarding Nevada traffic laws and DMV driver test preparation. Glen Lerner Injury Attorneys is pleased to sponsor a Pasa la Prueba training seminar on Sunday, January 25, 2015 at the Eastern Indoor Swap Meet (1560 N. Eastern Ave., Las Vegas, NV 89101) from 1:00 PM – 4:00 PM. Registration is free and begins a 11:00 AM. For more information, please call 702-623-7027 and press the number 1 to receive details in Spanish.
"The Pasa la Prueba initiative is an opportunity for us to help non-English-speaking community members receive a more formal education regarding Nevada traffic laws and other useful safe driver tips," said Personal Injury Attorney Glen Lerner. "Our personal injury law firm is pleased to support any cause that helps make our streets and communities safer."
About Glen Lerner Injury Attorneys
Glen Lerner Injury Attorneys began helping people with personal injury and dangerous drugs claims In Nevada over 24 years ago. Since then, the firm has grown into one of the largest plaintiff personal injury firms in the country with over 35 attorneys and law offices in Nevada, Illinois, Indiana, and Arizona. For additional information, visit glenlerner.com or call 1-800-GET-GLEN (800-438-4536).
Follow the law firm on Twitter (twitter.com/glenlerner) and like their Facebook page (facebook.com/glenlernerinjuryattorneys) for current updates regarding legal topics and their community involvement and contributions.
###