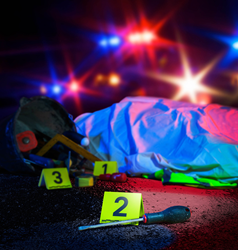 Dropped tools and objects are the second largest cause of fatalities in the UK workplace.
United Kingdom (PRWEB) September 15, 2015
The workplace can be a dangerous place. Particularly with the risk of becoming an unsuspecting victim of its second biggest killer: dropped objects. Backed by recent Health Safety Executive figures, the new tool tethering campaign by Never Let Go is set to make a significant impact on worksites across the UK.
'Dropped tools and objects are the second largest cause of fatalities in the UK workplace.'
Source: Health Safety Executive
Never Let Go is the UK's leading supplier of tool lanyards for working at height. Supported by a state-of-the-art online training system and a comprehensive range for tool tethering, NLG is making safety simple again.
As they continue to bring focus to often-neglected areas of safety, NLG's 'Killer on the Loose' video is enjoying particular success. It has received wide acclaim within the global safety industry and has drawn immediate recognition on social media.
Tethered tool experts from NLG have partnered with industry leaders in the oil & gas, construction, energy and utility sectors to introduce effective dropped tool policies. By working closely with these clients, NLG have developed a very effective awareness programme, from bespoke posters and banners to high-impact videos. All this combined with an innovative online training system has been successfully coordinating significant shifts within organisations, in both workplace culture and attitude.
The market has developed many new products to meet the growing demands of industry, from clever tool tethers to specialist tool lanyards. As a result, it can present a series of confusing choices for the user. NLG have worked hard to simplify the tool tethering concept so that anyone can understand. A simple 123 System for Tool Tethering and a robust range supported by straightforward training options gives NLG the winning formula; allowing the prompt implementation of 'Drop Prevention' policies throughout the largest of sites.
NLG have compiled a number of useful resources, insights and guides which can be downloaded in a Free Drop Prevention Awareness Pack for a limited time only. These clearly illustrated facts are backed by industry research and university studies. But the most compelling fact of all? Tool lanyards and tethers save lives.
Uncover the sinister side of un-tethered tools. Watch the video at killer.neverletgo.uk.