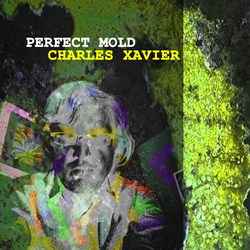 ...a total sensory experience that immerse audience members in layers of textured sound, allowing the mind to escape to new realms of serenity
San Francisco, CA (PRWEB) October 30, 2013
Perfect Mold, the fourth release from Happy Note Records, features Charles Xavier, a multi-instrumentalist and composer who plays genre-fusing original compositions and puts his unique spin on rock and pop classics including Hey Jude, Blowing in the Wind, The Beat Goes On, Fire and Rain, Eleanor Rigby, and Leaving on a Jet Plane.
Xavier, who arranged and performed all the parts on vibraphone, piano, and percussive batterie, designs his percussive arrangements to induce a "soothing but intriguing vibe, a kind of meditative soundscape." Xavier's music appeals to listeners with a wide range of tastes, encompassing world music, jazz, New Age, and classical.
Availability
The double CD of 30 songs, recorded and mixed in Xavier's studio from February to August 2013, is scheduled for release on November 26, 2013, and will be available for $9.99 per CD or $19.98 for two CDs in the New Age sections of iTunes, Amazon, and other music-download sites.
Online Resources
Music lovers can hear clips from Perfect Mold on SoundCloud. Go to: http://bit.ly/1ajYdcL. To see the video, go to: http://bit.ly/1aPjA4k.
Licensing
Perfect Mold is available to license for TV, film, and the Web. For more information, please call (415) 602-2932 or email info(at)happynoterecords(dot)com.
Purchase Music
All Charles Xavier releases are available to purchase on the http://www.charlesxavier.com website.
Reviews
Longtime DownBeat columnist Frank-John Hadley has reported, "Playing vibes, keyboards, and drums, joined by guitarist Russell Golub and Tina Murray on vocals, Xavier fills his wassail bowl with electronic sounds, samplings, Gary Burton-like abstractions, elements of world-music, and quirky allusions to maybe Gong's vibes player Pierre Moerlen. A dozen carols and holiday favorites drift together as one trippy soundscape. Recommended." DownBeat has elsewhere called Charles Xavier a "Rara Avis," which is Latin for "rare bird."
Music of our Heart blogger Edward David Jennings has called Xavier's music "a total sensory experience that immerse audience members in layers of textured sound, allowing the mind to escape to new realms of serenity."
Lee Mergner of JazzTimes wrote Xavier's album Xmas Vibe features creative interpretations of traditional and contemporary Christmas songs, such as John Lennon's Happy Xmas (War Is Over) and the classic God Rest Ye Merry Gentleman."
About Charles Xavier
The artistic demands of jazz have always been the driving force behind vibraphonist, drummer, and composer Charles Xavier, even though his eclectic music evades generic category. A jazz drummer from the age of sixteen, San-Francisco-Bay-Area-based Xavier was born and raised in New Bedford, Massachusetts, where the East Coast jazz scene shaped and defined his musical tastes.
Xavier studied arranging and composition at Berklee College of Music in Boston. At the Creative Music Studio in Woodstock, New York, he studied drumming with Jack DeJohnette, Bobby Moses, Stu Martin, and Jumma Santos, and creative ensemble performance under the guidance of Karl Berger, Dave Holland, Kalaparusha, and John Abercrombie.
About Happy Note Records
Happy Note Records is a San Francisco music production company established in 2005 by Charles Xavier. Other releases include The X-Man Cometh – Expect the Unexpected, which earned nationwide radio airplay and is currently available on Amazon and iTunes. Xavier and the Messengers' debut album, The King Has Come, earned DownBeat Magazine's Editor's Choice review in 1982 and is available now as a 25th anniversary release. The five-tune EP features strong influences from The Police, Devo, The Pretenders, The B-52s, and Kraftwerk.
For more information about Perfect Mold, view the digital booklet by going to: http://bit.ly/17U93E9.