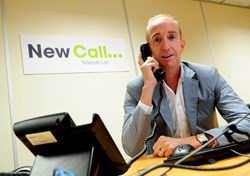 It makes a lot of sense for us to sponsor the Local Hero Awards as I believe the area is full of heroes. The dedication and hard work of our call centre staff is huge testament to the quality of people in the area.
(PRWEB UK) 29 July 2013
The Awards, which include Public Service, Community Champion and Teacher of the Year, recognise outstanding people from the Burnley, Hyndburn and Pendle communities. Organised by local radio stations 2BR and The Bee, the Awards will be held in Burnley on the 26th September.
New Call Telecom is proud of its commitment to the local area which began in 2011 when it relocated its main contact centre from Mumbai, India to Burnley. Since then its support for the community has included donating a Variety Sunshine coach to a local school and opening the New Call Academy – an apprentice scheme in conjunction with Burnley College.
Nigel Eastwood, Chief Executive of New Call Telecom, said: "It makes a lot of sense for us to sponsor the Local Hero Awards as I believe the area is full of heroes. The dedication and hard work of our call centre staff is huge testament to the quality of people in the area. The first chapter for us locally was opening the Burnley call centre and providing jobs and we followed up with the New Call Burnley Academy, which has been a huge success and is giving real opportunities to local school college leavers. We have always said that we would continue to support the local community and that is what we are doing."