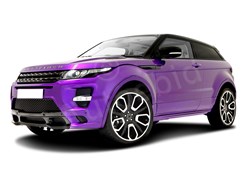 Get your new 63 plate now
(PRWEB UK) 4 September 2013
The new Nissan Qashqai offers outstanding value for money with new car deals on the entry model offering a £3,853 saving. This model offers the family something a little different within the hatch category and gives the appearance of the larger 4x4 category.
The Kia Sportage is continuing to take the UK by storm; after all it's a lot of car for not a lot of money. Taking into account the 7 year warranty and discounts of over £3,000 on some of the most popular models the Sportage has become one of the best selling cars in its class.
The New Range Rover Evoque is the most striking model to hit the market for some time and its performance is not lacking. Dealers are not offering any discount across the range however discount of up-to £2,400 are available through autoebid.com
The New Audi Q5 has become on of the most popular cars in its class, so much so that the factory simply can't keep up with demand with delivery times are being pushed back to May 2014 by some dealers. Discounts average around £3,500 through AutoeBid with more chance of getting switched into an existing build slot than having to wait for a fresh factory order elsewhere.
The Volvo XC90 is one of the largest cars in the market that can handle a very large family on the go. Fuel economy is its Achilles heel, however, if you don't do a lot of mileage, discounts of around £8,000 help to make this a very affordable large car.
View current new car deals on the 63 plate