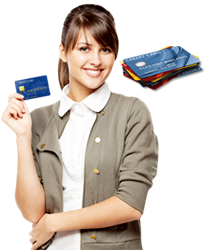 Atlanta. GA (PRWEB) July 29, 2013
As frustrating as bad credit can be, there is now a chance for restoration for customers with any level of credit through the aid of Credit Help Cards. Only a few months old, but badly needed by the public, Credit Help Cards has been highly successful. They are getting approval for those who need it most, customers struggling with bad credit. Good credit is greatly desired for financial well-being and a major credit card is important for establishing good credit. However, once misfortune has left someone with bad credit, it can be difficult to reestablish good scores and status with the financial community, especially without a major credit card. Credit Help Cards has one hundred percent of their applications approved with the opportunity for the applicant to choose from multiple major name cards and approvals are often made in just a few minutes.
http://credithelpcards.com/ unique specialty is helping those in need to regain or establish good credit for the first time through providing a way to get a major credit card without a lot of trouble. Their success lies with the many credit card providers that are in competition with each other for customers.