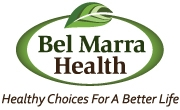 "When it comes to plastic, there will always be a risk," concludes Dr. Victor Marchione, spokesperson for Bel Marra Health. "When possible, stick with glass bottles and containers. They are a safer means to store our foods and liquids."
Toronto, ON (PRWEB) March 19, 2015
Bel Marra Health (http://www.BelMarraHealth.com), a company that offers high-quality, specially formulated vitamins and nutritional supplements, is reporting on a new study revealing a hidden danger within water bottles.
As Bel Marra Health reports in its article (http://www.belmarrahealth.com/the-new-toxin-danger-lurking-in-your-water-bottle/), although bisphenol A (BPA) has been removed from many plastics, the new substitute ingredient is still harmful.
As the article, "The new toxin lurking in your water bottle," explains, in 2012, the U.S. Food and Drug Administration (FDA) banned BPA in plastic bottles because the chemical posed a danger to the human body. However, its replacement chemical, bisphenol S (BPS), was discovered in the urine of Americans in recent testing. The chemical, thought to be resistant to leaching, is now getting into people's systems.
It's now known that BPS enters the body the same way as BPA and can disrupt the normal function of cells, causing serious damage to genes. This can lead to obesity, diabetes, asthma, birth defects, and even cancer.
According to the Bel Marra report, even a small amount of BPS is enough to create long-term damage. Recent studies have shown that BPA and BPS can affect people in dosages smaller to what is used in most toxicology tests.
Oakland's Center for Environmental Health recently commissioned two independent labs to test 35 children's sippy cups. They found that nine models considered BPA-free actually produced moderate to high levels of another chemical that mimicked estrogen.
As the Bel Marra article notes, the trouble is that there are no federal laws requiring that chemicals be proven safe before they end up in products on store shelves, meaning the likelihood of an alternative unsafe chemical is still high. So while items may be labelled "BPA-free," they still may not be a safe choice.
"When it comes to plastic, there will always be a risk," concludes Dr. Victor Marchione, spokesperson for Bel Marra Health. "When possible, stick with glass bottles and containers. They are a safer means to store our foods and liquids."
(Source: Bilbrey, J., "BPA-free plastic containers may be just as hazardous," Scientific American, August 2014, http://www.scientificamerican.com/article/bpa-free-plastic-containers-may-be-just-as-hazardous/.)
Bel Marra Health is the maker of Clinical Strength Glutathione Plus, a high-quality nutritional supplement to help support and maintain glutathione levels in the body as well as prevent free radical damage. All ingredients are backed with scientific evidence. Every product is tested for safety, quality, and purity at every stage of the manufacturing process.
Bel Marra Health products are produced only in Health Canada-approved facilities to ensure customers are getting top-quality products. For more information on Bel Marra Health, visit BelMarra Health or call 1-866-531-0466.