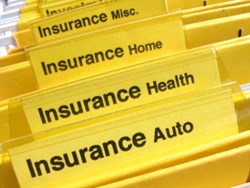 Peoria. IL (PRWEB) July 17, 2013
Dawn Insurance is an online insurance provider that launched earlier this year. So far they have exhibited a very strong desire to satisfy their clients, and have been consistently growing and improving to become an incredible organization. Dawn Insurance recently announced that they had completed a revision of their website, and have perfected their features to make a more user friendly system.
Dawn Insurance is by far one of the best choices when it comes to home, health, or auto insurance, due to their extreme dedication to their clients and visitors. They also specialize in getting the best agreements and plans for all of their applicants, and have one of the highest acceptance rates of any online insurance providers. Dawn Insurance has announced several time sin the past that their main goal for this year is to continue to grow, and offer as many tools and services as they can to aid those struggling with financial situations and other matters. From the various announcements and interviews coming out of Dawn Insurance this year, it is obvious that this remarkable company will have a great impact on the financial industry in the future.
More About Dawn Insurance
Dawn Insurance is a new insurance provider that has armed itself with all of the tactics and skills that other insurance providers have spent years gathering and perfecting. They specialize in getting anyone at all approved for the best agreements and policies for their home, health, or auto insurance. Anyone is welcome at Dawn Insurance and their approval rates ensure that acceptance is guaranteed. Visit Dawn Insurance today and get the insurance you need to be safe and protected.