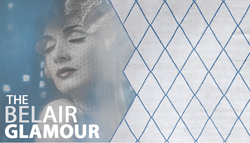 The new Belair collection features two unique designs, each with a chic geometric pattern.
(PRWEB) September 17, 2014
Caravan Rug Corp., located in beautiful and relaxing Beverly Hills, California is known for its wide variety of elaborate handmade rugs, from traditional to modern styles. With so many varieties, Caravan is an expert at providing the perfect rug to enhance any home's aesthetic. This fall, Caravan is excited to announce the arrival of a new collection of serene, simplistic, and unquestionably beautiful modern rugs. With the fall season comes an entirely new, luxurious and exotic series of gorgeous rugs to heighten the quality of any living space. Caravan's new Belair collection features rectangular area rugs in cool fall colors. Hand-knotted from quality Indian bamboo silk, these geometric rugs complement the contemporary home aesthetic perfectly. With simplistic colors and designs, these new rugs can either add a subtle touch of beauty to an already decorated interior space, or serve as the base for any cool-colored modern room.
The Belair collection features two unique designs, each with a geometric pattern. The grey-white Benedict Rug features a calming continuous thin double rhombus pattern. This rug's thin-lined geometric pattern is easy on the eyes. The equally gorgeous Resonare Rug, features a simplistic diamond pattern against a silky white shade and texture. Resonare Rugs come in three cool color combinations-- gray white, silver gray, and white indigo. On each, the color of the thin-lined diamond motif pops against the pale and misty background color of the rug. The fine Bamboo Silk used to handcraft the rugs in this new collection has a shimmering quality and is soft underfoot yet durable.
With Caravan's Complete Custom Capabilities program, you can also customize the style, color, material, and size of your new rug. Exercise your creativity with a personalized rug from Caravan's new Belair collection.
Caravan Rug Corp.
8725 Wilshire Blvd
Beverly Hills, CA 90211
(310) 358-1222
-Brought to you by TRIXMEDIA : Creating Possibilities
Branding Firm based out of Los Angeles, California.