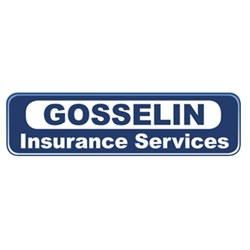 In-depth information for the insurance buyer can be found through useful articles and an extensive insurance glossary shown on the site.
Hooksett, NH (PRWEB) January 29, 2014
Gosselin Insurance Services, an independent insurance agency serving Manchester and surrounding cities in New Hampshire, has announced the roll-out of a new, redesigned agency website as a demonstration of their commitment to make the process of buying insurance as simple as possible. Customers can now enjoy the ease of doing business online, while still receiving the personalized service that Gosselin Insurance Services is known for at http://www.gosselin-insurance.com.
The website redesign was dedicated to improve visitors' ability to learn about, purchase and manage insurance policies online, regardless of their previous knowledge of insurance. Visitors can now browse an in-depth insurance glossary, an archive of articles and more to find answers to the most frequently asked questions about auto, home, business, life and health insurance. A cutting-edge new look, streamlined site navigation and interactive features make it easier than ever to get a Manchester, NH insurance quote.
"We strive to make insurance easier for our customers, which is why we created our new website. Lately, healthcare has been on everyone's mind, and our goal is to assist customers through the industry changes that are taking place," said Peter Gosselin, agency principal of Gosselin Insurance Services and Anthem Blue Cross and Blue Shield's top individual sales agent in New Hampshire for over 14 years. "Healthcare is now law, and a very complex law at that. I'm a specialist in healthcare, how it impacts your family and how to best tailor a plan to meet your needs. Although some health insurance rates have gone up, some of my clients will pay far less than they did before for their health insurance with my help."
Individuals interested in New Hampshire health insurance, along with a host of additional policies, can call Gosselin Insurance Services at (603) 647-1988.
About Gosselin Insurance Services
Gosselin Insurance Services is a full-line insurance agency, offering competitive rates for both personal and business lines of insurance. We've served the New Hampshire community since 1988, and we continue to assist clients with the attention to detail and understanding that our neighbors deserve. For more information, visit us online at http://www.Gosselin-Insurance.com.