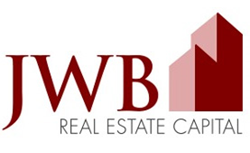 Homes that are built to rent out to tenants for an extended period of time often have a higher resale value as well as cap rate for investors
Tampa, FL (PRWEB) February 11, 2015
The quality of a home as well as its age are now two of the factors that most home buyers evaluate prior to agreeing on a purchase price. The JWB Real Estate Capital company is now explaining new home construction buying to investors with its money saving guide at http://www.jwbrealestatecapital.com/what-are-build-to-rent-rental-properties.
The opportunities that are now available to investors to capitalize on when owning an investment property are explained in the JWB guide. The demand for brand new houses that have been built for use as long-term rentals has increased in key housing markets in states like Florida.
"Homes that are built to rent out to tenants for an extended period of time often have a higher resale value as well as cap rate for investors," said one JWB Group rep.
The process of buying a home as an investor has changed since the crisis in the housing industry 8 years ago. More routes of financing have been exposed and some of these methods are now marketed nationally by the JWB company. Alternative financing is one of the topics now presented in the buyer's guide.
"We've kept out focus on the Florida rental industry to increase client wealth through investment homes over the past several years," said the rep.
The JWB Real Estate Capital company has revised its 2015 content for IRA investors now presented at http://www.jwbrealestatecapital.com/financing-rental-properties-with-an-ira. There are now less common retirement accounts available to use as investments in the housing industry and these accounts are highlighted.
About JWBRealEstateCapital.com
The JWBRealEstateCapital.com company owns over a hundreds build-to-rent homes that are now part of its investing network in the United States. The company was featured in the New York Times in February 2015 for its investor platform. The JWBRealEstateCapital.com company has simplified the national approach to investing in the housing industry by launching its respected turnkey program.