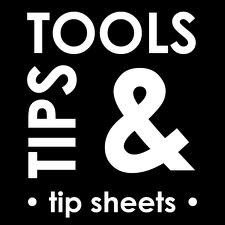 These unlikely security tips from industry experts will amaze you and keep you and your family safe.
Chicago, IL (PRWEB) February 18, 2014
While most homeowners realize the importance of having an alarm system, in terms of providing safety and security against intruders, part of the battle against intruders is also very dependent on thinking outside the box. Thieves and criminals are actually very experienced in most cases, and they have developed techniques that allow them to outsmart many homeowners. It's important homeowners be proactive against potential threats, and think from the standpoint of a burglar.
The team at AlarmSystemReport.com, a site that provides reviews of top alarm companies, including FrontPoint reviews, has put together a list of the most unlikely and unusual home security tips that many homeowners have never heard of or thought to do.
1. Homeowners should always be aware of what they're saying while in public and on social media. Many people aren't aware that the reason they become targeted by a criminal is because the criminal overheard or saw them say something that made them a good target. Criminals don't often just strike blindly—they do their research before attempting to rob a home.
2. Don't assume criminals only strike at night—in fact, this is often the opposite of reality. Most criminals like to strike during the day, when they know people are away at work and school. For homeowners who work at home, or stay at home during the day, it's important to be vigilant during the hours of 8 and 5, and don't assume behavior isn't suspicious just because it's not occurring at night.
3. A wireless home alarm system may be the best course of defense against a well-trained burglar, because they often know how to easily disable wired alarms. Consider upgrading a hard wired system to a wireless option, because it's more difficult for a criminal to disable.
4. Don't leave anything broken or damaged, no matter how small it may seem. Not only can a broken window, door jamb or doorbell leave an opening for a burglar, but it also indicates the homeowners are not very engaged, making them an easier target.
5. Utilize the car alarm if necessary. Leaving a car parked outside or in the driveway can mean access to alarm systems that are unexpected. If a homeowner sees suspicious activity around their house, they can sound the car alarm from inside the home, and the noise is likely to deter a burglar pretty quickly. Burglars hate anything that draws attention to the situation.
About AlarmSystemReport.com
AlarmSystemReport.com is an innovative and trusted resource for individuals seeking information on alarm and security systems, throughout the country. From residents searching for Colorado security systems, all the way to Connecticut security systems, there is information located on the Alarm System Report website that is convenient and easy to navigate. The site also offers users the opportunity to access valuable coupons and discount codes.