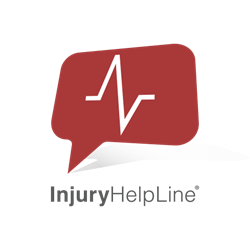 "Injury HelpLine is a reflection of our mission to provide people with easy access to educational resources and local attorneys to help with their legal needs"
San Ramon, CA (PRWEB) January 13, 2016
RW Lynch Company, Inc. ("RW Lynch") is excited to announce the next iteration of its Injury HelpLine consumer website, http://www.injuryhelpline.com. Injury HelpLine is an industry-leading consumer right-to-know website that contains a wide range of personal injury resources and connects people to local state-bar member attorneys.
"Injury HelpLine is a reflection of our mission to provide individuals with easy access to educational resources and local personal injury attorneys to help with their legal needs," said Raya Voyvodova, director of product at RW Lynch. "Our latest version, which includes features such as a user-friendly interface, intuitive navigation regardless of device, and a mobile-friendly responsive design, sets a new industry standard in user accessibility, content consumption, and functionality."
RW Lynch's new Injury HelpLine site launch is an important step in its efforts to address the growing need of individuals searching for information on the internet and mobile devices, and seamlessly requesting a local attorney to discuss their claims. Injury HelpLine offers 14 distinct case type pages, including car accidents, slip and fall injuries, and dangerous and defective products, which provide users with information on the most common personal injuries that affect people and allow them to get in touch with an attorney near them for a free claim consultation. The new site structure also allows for continuous content expansion so that Injury HelpLine can remain at the forefront of thought leadership for personal injury consumer resources.
Additionally, the new site is designed with mobile users in mind to ensure that people can view the information they need and contact an attorney regardless of location and available internet-connected device. Smartphone users in particular are now able to access the full Injury HelpLine desktop experience, including all 14 case type pages, injury resources, and information on claims and compensation issues, and instantly request an attorney consultation via a click-to-call 800 number available on every page.
"With a rapidly growing segment of our users accessing Injury HelpLine via their smartphones, we focused time and attention on making sure that our new site experience catered to mobile device viewing and use," explained Ms. Voyvodova. "Our efforts resulted in an industry-leading responsive mobile-friendly design that allows users to browse all of the resources and information on Injury HelpLine and easily contact a local attorney from any device, at any time."
About Injury HelpLine
RW Lynch's Injury HelpLine, launched in 1984, pioneered an important consumer right-to-know service for personal injury and legal representation. Injury HelpLine promotes consumers' legal rights by providing personal injury resources and connecting people to local attorneys. Since 1984, Injury HelpLine has connected nearly 4 million people to local attorneys for legal guidance and representation.