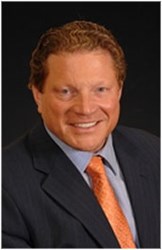 In practice, they failed to put safety over profit, and let their most innocent and vulnerable passenger fall prey to a sexual predator[.]
Teaneck, NJ (PRWEB) October 22, 2013
Attorney Samuel L. Davis of the New Jersey personal injury law firm of Davis, Saperstein & Salomon, P.C., has obtained a $700,000 settlement on behalf of a developmentally disabled Pompton Lakes woman who was alleged to have been sexually touched as a teen by a school bus driver.
Davis filed the lawsuit in New Jersey Superior Court in Bergen County (Hackensack) in October 2010 against the school bus operator, Laidlaw Educational Services, Inc. (Case No. L 009738 10).
The lawsuit alleged that Laidlaw's negligent hiring and supervision allowed the woman to be subjected to inappropriate touching by the driver on the bus while on the way to school in January 2007. The woman, who suffers from Down syndrome, was 15 years old at the time, according to the lawsuit. The driver pled guilty to aggravated criminal sexual contact in 2009, the complaint stated.
The case settled on the day before trial was to begin.
A statement that Davis made regarding the settlement can be found at NorthJersey.com.
Davis is certified as a Civil Trial Attorney by the Supreme Court of New Jersey and dedicates his practice exclusively to representing plaintiffs in personal injury litigation, including cases involving defective medical products.
He recently was named to the 2014 edition of The Best Lawyers in America and has been featured in New Jersey Super Lawyers every year since 2005.
Davis is a founding partner of Davis, Saperstein & Salomon, P.C., which features 11 offices located throughout New Jersey as well as in New York City.
About Davis, Saperstein & Salomon, P.C.
The law firm of Davis, Saperstein & Salomon, P.C., provides compassionate and skilled legal help to those injured by the negligence of others. Since 1981, the firm has secured more than $400 million in verdicts and settlements for personal injury and accident clients throughout New Jersey and New York. The firm's main office is located at 375 Cedar Lane, Teaneck, NJ 07666 (local phone (201) 907-5000). For more information about Davis, Saperstein & Salomon, P.C., call (800) LAW-2000 or use the firm's online contact form.