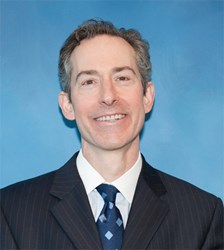 Santa Fe, New Mexico (PRWEB) July 31, 2013
New Mexico knee surgeon James Lubowitz, M.D. has recently launched a new website newmexicokneesurgery.com. The site provides educational information for patients who are seeking insight and practical knowledge on problems associated with the knee. Focusing on conditions related to the knee, this educational portal discusses ACL, multi-ligament, meniscal and other knee injuries along with highlighting innovative arthroscopic treatment options.
Multi-directional movement of the knee, the largest joint in the body, makes it extremely susceptible to injury. Dr. Lubowitz has completed multiple research studies on injury analysis, and innovative treatment techniques. At the 2013 Annual Meeting of the Arthroscopy Association of North America, he presented his findings on a less invasive ACL reconstruction technique. This technique resulted in equal knee stability with evidence-based less pain then other common techniques.
Dr. Lubowitz has been awarded the Arthroscopy award from Vitals.com. This award is given to America's leading physicians who are proficient publishers on a specific disease or medical condition. He is in the top 15% of publishers on knee arthroscopy. Vitals.com has also awarded Dr. Lubowitz the compassionate doctor recognition. This is awarded to physicians who treat their patients with the utmost kindness and respect.
As a New Mexico knee surgeon, Dr. Lubowitz currently serves in multiple facets of the medical field. He is the director of Taos Orthopaedic Institute and New Mexico Knee Surgery, along with director of Taos Orthopaedic Institute Research Foundation and Taos Orthopaedic Institute Sports Medicine Fellowship Training Program. He is a member of the medical staff for the United States Ski and Snowboard Team and the New Mexico Highlands University, Department of Athletics. He is also the Assistant Editor in Chief for The Journal of Arthroscopic and Related Surgery. Involving himself in academia, Dr. Lubowitz is a clinical Associate Professor in the Department of Orthopaedic Surgery at the University of New Mexico.
Serving as the director of New Mexico Knee Surgery, Dr. Lubowitz' clinic is located in Santa Fe, Taos, and Los Alamos. The Santa Fe location is just one hour North of the Albuquerque airport.
About Dr. Lubowitz
Completing his Bachelors of Arts at Harvard College in 1984, Dr. Lubowitz began his study of medicine at the University of Pennsylvania School of Medicine, where he received his Doctors of Medicine in 1988. From there he served as a resident at the University California, Los Angeles Department of Orthopaedic Surgery from 1988 to 1992 and as a Chief Resident in 1993. From 1993 to 1994, Dr. Lubowitz served as the American Orthopaedic Society for Sports Medicine Fellow at Thomas Jefferson University in Philadelphia, Pennsylvania. There he served as a team doctor for the local professional teams - Philadelphia Phillies, Philadelphia Freedom, and Philadelphia Flyers.