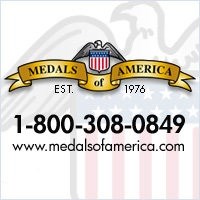 Washington, DC (PRWEB) August 24, 2013
The number one provider of Military Medals, Military Ribbons, and an extensive line of military clothing, gifts and accessories in the United States is Medals of America. They have now added these well-designed cases for multiple styles of smart phones with their own exclusive graphics that can only be found at Medals of America. There are also cases for iPads as well with a great selection to choose from. These can be purchased as gifts as well.
Veterans will love the protection for their devices, as well as the personal graphic designs that make them so unique. Protective cases have become more important to people in light of the damage that can occur from devices being dropped. The protection these cases provide is insurance, which can be appreciated by all phone owners that have experienced that frustration.
Medals of America makes every effort to make their products user friendly and durable and the lifetime guarantee applies to everything purchased from them.
About Medals of America
Medals of America is the premier source for Military Dog Tags, Army Unit Patches, Medals, Badges, Military Ribbons, Patches, Rank, Rates and Insignia, as well as Custom Embroidered Clothing. We're also proud to offer our exclusive Rack Builder, Military Medals Builder and Custom Display Case Builder.