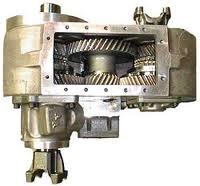 The standard edition used assemblies that helped the TransferCasesforSale.com company grow its reputation are still offered online.
Chicago, IL (PRWEB) July 24, 2013
4x4 vehicle development is pioneered in part by General Motors. Many of the brands distributed globally for off-road use are built by GM. The TransferCasesforSale.com company sells drive train replacement components and is now adding the New Process 241 transfer case assembly to its inventory. This company is rebuilding these units for owners of pickup trucks at http://www.transfercasesforsale.com/process-241-transfer-case.
"The rebuilding process requires attention to detail to produce an OEM compatible build," a builder from the Transfer Cases for Sale Co. said.
Technologies now available through some companies in the auto industry make it possible for rebuilding used auto parts. Removing parts that are deteriorated can rejuvenate the reliability of components.
"Rebuilt 4x4 cases can be compared to new ones and are much lower in price," the builder added. The reconditioned New Process inventory is in combination with other brands that have been introduced to consumers this year.
The standard edition used assemblies that helped the TransferCasesforSale.com company grow its reputation are still offered online.
The NP241 inventory now joins the existing inventory of 231 units that were included during the last quarter of the previous year. These units are both gasoline and diesel compatible and include the full support of the limited company warranty plans that are distributed for each customer shipment. Consumers interested in reviewing this inventory and obtaining pricing can now use two separate methods.
A quote system has been established for easy use online that is now distributing company pricing. Consumers who use the system now gain access daily to the updates, price discounts and other data that is distributed from the database. Consumers who plan to use the toll-free telephone number at 1-866-469-1209 can speak directly with case assembly specialists to acquire information or complete order requests.
About TransferCasesforSale.com
The TransferCasesforSale.com company leads the rebuilding market for transfer case assemblies in the United States. This company employs a professional staff of trained specialists who work daily building all major brands of case assemblies for 4x4 vehicles. Company pricing is monitored daily from distributors to continuously offer discounted prices for each rebuild. The TransferCasesforSale.com company has designed the consumer portion of its website to accept price quote requests and return a price easily online. Each case shipped in the U.S. includes a limited warranty for each buyer.