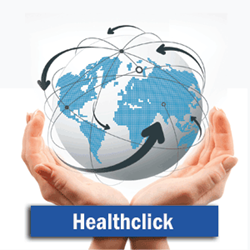 North American Seminars launches www.healthclick.com, a new mobile ready website, providing CME course information to PT, PTA, OT and ATC's.
Franklin, TN (PRWEB) March 26, 2015
North American Seminars launches it new mobile website http://www.healthclick.com. This website is dedicated to providing information regarding OT PT continuing education courses to the physical therapy and occupation therapy community. As a leader in live hands PT continuing education courses, North American Seminars provided over 200 live and online continuing education courses.
Featured Live PT OT continuing Education Courses:
A Master Clinicians Approach to Advanced Concepts in Examination and Treatment of the Shoulder Complex
The Hip Complex - An Advanced Evidence Based Evaluation and Treatment
The Running Course - The Next Step
The Lumbopelvic Region - A Systematic Approach Utilizing Manual Therapy, Therapeutic Exercises and Muscle Energy Techniques
Cancer Rehab - Bridging the Gap Between Medical Prognosis and Physical Realities
Developing Post Surgical Rehab Programs for the Cervical and Lumbar Spine
Lymphedema Management of the Upper and Lower Extremities
Geriatric Fractures and Joint Replacements
Master Level Differential Diagnosis, Evaluation and Treatment of the Foot and Ankle
Evaluation and Treatment of Shoulder Biomechanics
Spinning Beyond Basics - An Advanced Vestibular Rehabilitation Course
A Systematic Manual Therapy Approach to the Thoracic Spine
The SI Joint and Pelvic Girdle
Advanced Evaluation and Treatment of Hip Pathologies
Vestibular Rehabilitation - A Comprehensive Clinical Approach for Positive Functional Outcomes
Myofascial Release - From Surface to the Depths
Geriatric Strengthening and Movement Re-education for Mobility
Utilizing Pilates Principles to Enhance Rehabilitation Outcomes
Advancements in the Management and Treatment of Spinal Cord Injury
Current Manual Therapy and Neuromuscular Stabilization Concepts for the Lumbar Spine and Sacroiliac Joint
Speed, Agility and Quickness Training
Gait Training-An Evidence Based Course Combining Manual Therapy, Exercise and Functional Activities
A Dynamic Systems Approach to Neurological Rehabilitation
Advanced Evaluation and Treatment for the Functional Rehabilitation of the Foot and Ankle
Advanced Oncology Rehabilitation for Successful Outcomes
The Runners Rehab Program
Running Injuries - Examination, Differential Diagnosis and Treatment Interventions
Advanced Management of Breast Cancer Rehabilitation
The Female Athlete
Stroke Rehab - An Integrated Functional Movement Approach
Geriatric Pain and Mobility
Advanced Management of the Lumbar Spine and Pelvic Girdle
Traumatic Brain Injury and Concussions
Vestibular Dysfunction - An Algorithmic-Based Evaluation and Treatment Approach
PNF and Beyond to Enhance Functional Gait
Pilates Rehab Integration Strategies One Day Live Course Combined with an Online DVD Home Study
Evidence Based Rehab Techniques for Parkinsons, Multiple Sclerosis and Peripheral Neuropathy
Advanced Clinical Assessment and Treatment of the Cervical Spine
Vestibular Integration Strategies One Day Live Course Combined with an Online DVD Home Study
Comprehensive Management of the Elbow, Wrist and Hand
Orthopedic and Sport Taping
Optimizing Functional Mobility in the Older Adult
Making Sense of Neck Pain A One Day Hands On Live Course combined with an Online Home Study Course
Online OT PT Continuing Education Courses
Understanding Lymphedema
Understanding the Fundamentals of Diabetes for the Rehab Professional
An Introduction to Wound Care for the Rehab Professional
The Interactive Shoulder Algorithm Home Study
The Lymphedema Toolbox and Home Study
Utilizing Pilates to Enhance Rehab Outcomes Home Study
Clinical Examination and Treatment of the Cervical and Upper Thoracic Spine
Examination and Treatment of the SI Joint
Examination and Treatment of the Hip Joint
Spinal Cord Injury
Vestibular Rehabilitation - Evaluation and Treatment
The Snapping Hip - PT Online Continuing Education Course
Examination and Treatment of the Foot and Ankle - DVD and Instant Online Home Study
Understanding Infections and the Wound Healing Process
Decreased Shoulder Range of Motion and Shoulder Pain in the Post Breast Cancer Surgical Population
Essential Concepts of Management and Leadership: Applications for Rehabilitation Services