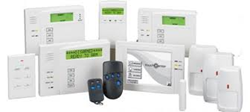 With technology always developing electronics are getting complicated to use, knowing how to use the newest security equipment made easy.
Dallas, TX (PRWEB) November 11, 2013
The home security industry is constantly changing and evolving, as new technology becomes available on a regular basis. Alarm systems companies are constantly offering an array of great options that can help homeowners remain safe and secure.
AlarmSystemReport.com, a site that ranks the top home alarm system on a state-by-state basis, from New Jersey security systems to Nebraska security systems, has created a list of tips to help homeowners take advantage of all of the newest in home security options.
1. Homeowners no longer have to be restricted to just protecting their home. There are now early warning sensors offered by alarm and security companies that allow a home's residents to be alerted if even the outmost perimeter of the property is broached by an intruder. These unique devices are designed so that animals can't set them off, so homeowners don't have to worry about lots of false alarms. Most of these devices are relatively inexpensive and are offered by a variety of alarm systems companies.
2. Doors are a major point of weakness in terms of home security, so security professionals encourage homeowners to use digital peepholes. These unique devices have become more reasonably priced in recent years, and they operate by having a mini-camera feed connected to a video monitor.
3. A hidden wall safe doesn't necessarily have to be installed by a professional—these can make a great do it yourself project, and are a perfect way to keep valuables hidden from thieves. It's a good idea to attempt to recreate the look of an electrical socket.
4. Fake TVs might not be as high-tech as some security options, but they're a great way to convince would-be intruders that someone is home, even if a home is unoccupied. These devices are designed to emit the same type of light as a TV.
5. There are numerous options for homeowners to use their smartphone to aid in the home security process. There are a number of smartphone apps, some are paid and some are free, which offer a range of home security capabilities. From surveillance camera monitoring, to alarm controls, a smartphone can be one of the best, technologically-advanced ways to keep a home safe. Many alarm systems companies incorporate smartphones into their home automation systems.
About AlarmSystemReport.com
AlarmSystemReport.com is a leading provider of information regarding the home alarm industry. The company provides comprehensive, in-depth reviews and rankings of the best home alarm companies throughout the country. All of the top names in home security are included on Alarm System Report, and the site currently features an updated Protect America review, as well as a new ADT review.