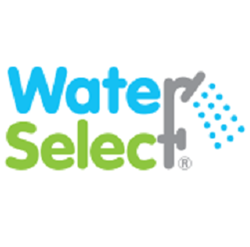 Water Select Is Conservation With Immediate Effect
Dallas, TX (PRWEB) May 14, 2015
Water Select is a flow control valve that provides luxury while conserving water. Even a small child can easily start and stop the water as shown in our video at http://www.WaterSelect.com
Water Select is currently reaching out to California City Managers with information about how much water can be saved. If residents in California utilized the Water Select flow control valve it could help save Billions of gallons of water each year. Input any city, state, or country population into the Water Select Calculator to see the savings at http://waterselect.com/water_savings_calculator.html
Water Scarcity is forcing people in California to re-evaluate their water use habits with water supply realities. Surprisingly enough, many people do not have full control of water volume in the shower. The Water Select Valve attaches to any existing showerhead allowing instant flow control.
A simple push up on the unique handle can produce a full flow of water, which can then be reduced all the way down to a complete stop. The wide range of flow control allows you to set your water pressure exactly where you want it. Water Select turns a showerhead into a high efficiency unit. There is nothing quite as enjoyable as the shower experience when enhanced through the luxury of flow control.
Water Select's conservation efforts will pass along savings to the homeowner as well as to the cities and municipal utility districts (MUD's) serving all business and residences. These savings will help reduce strain on ageing and over loaded infrastructure. Savings of this magnitude will help stretch our dwindling and limited supply of fresh water. Find out more by watching our video at http://www.WaterSelect.com.
Water Select Is Conservation With Immediate Effect.