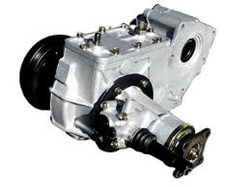 Diagnosing the actual problem and preventing it is the best way to lower repair costs in the future
Tuscaloosa, AL (PRWEB) August 08, 2013
Auto parts repair can cost hundreds or even thousands of dollars depending on the part or component that has failed. Not all mechanics are trained to work on 4x4 systems and one company online has published its consumer guide. The TransferCasesforSale.com company has posted its new transfer case repair guide for buyers online at http://www.transfercasesforsale.com/transfer-case-repair.
This guide explores many of the common issues that happen to 4x4 assemblies during the course of actual ownership and use of vehicles. This basic overview is for consumers to help determine what could be the cause of a needed transfer case repair.
"Diagnosing the actual problem and preventing it is the best way to lower repair costs in the future," a technician from the Transfer Cases for Sale Co. said.
The purpose of the new posted guide is to provide insight into the different repairs that can be made for cases and ways to prevent future failures.
Apart from the information that is presented to buyers in the guide, the TransferCasesforSale.com company has continued its expanded efforts this year to include more types of hard to find inventory for buyers. Recent acquisitions of New Process Gear and New Venture case assemblies have expanded the stock numbers that are now found in the company warehouse.
"Chevy, GMC, Jeep and Dodge vehicles used the NP and NV case assemblies for more than two decades," the technician added. The ability to locate these vintage parts is now presented to all buyers using this company as a drive train parts resource center online.
Consumers who frequently search for company discounts can access the content management system now installed for use online. This section located at http://www.transfercasesforsale.com/blog now includes all updates and changes that are announced.
About TransferCasesforSale.com
The TransferCasesforSale.com company is a national rebuilding company for transfer case units that are used for sport utility vehicles, luxury vehicles and pickup trucks in the United States and Canada. Company specialists handle all rebuilding efforts that take place each day inside the equipped company facility. The TransferCasesforSale.com company website receives daily updates and information that is helpful to consumers when researching used or reconditioned 4x4 case assemblies for sale. The company terms of service include two-year policies for most OEM parts used inside each build.