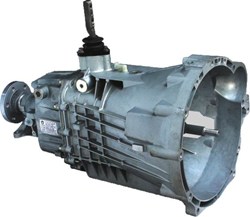 We've always maintained a competitive price and the new structures are placing us in a different league of sale prices.
San Antonio, Texas (PRWEB) August 10, 2013
The pressure on retailers to reduce MSRP pricing to be more competitive is helping more consumers when researching parts in the auto industry. The Got Transmissions company has revamped its sale policies and is now featuring new transmission cost price changes from its website at http://gottransmissions.com.
These changes include markdowns for the automatic, hybrid and manual units that can be researched and purchased using this company.
A detailed evaluation of current pricing mixed with cash discounts, that are usually applied when this company acquires used transmissions for sale, has been used to set the new prices announced.
"We've always maintained a competitive price and the new structures are placing us in a different league of sale prices," said a sales support specialist for the Got Transmissions company.
A recent test markdown strategy was implemented in April of this year that helped provide the data used to analyze the new price structures.
The Got Transmissions website is now featuring more inventory to go with its new price markdowns. Recent acquisitions for GM four-speed units were made to expand the Hydramatic series that is popular for the larger engine vehicle brands. Inventory from the Ford side of the company warehouse includes more manual editions that consumers request for Escape and other SUVs.
"Our new price models are scheduled to repeat through the rest of the year and are set for review for early next year," the support specialist confirmed.
Consumers who are currently in the process of researching a replacement gearbox for any automobile type sold in North America could find that the new price structures announced by the Got Transmissions company fit into a current budget plan for transmission replacements.
About GotTransmissions.com
The GotTransmissions.com company is a leader in offering discounted transmission units for manual and automatic editions that are used in modern and vintage vehicles. Company strategies used to acquire units for sale are one way that prices are maintained for sales incentives. The GotTransmissions.com website officially launched in 2007 and now accepts thousands of visitors weekly searching the database of units online. This company has reworked its warranty terms and now supplies its limited policies for each consumer sale. Continued free shipping is one strategy that has paid off for this company in 2013.