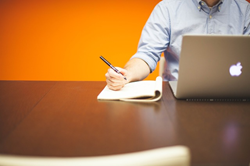 Staying ahead of your competition online requires regular website audits and adjustments.
Ottawa, ON (PRWEB) July 22, 2016
Canadian Web design and hosting company SiberName Inc. announces the launch of its website audit services to non-clients and clients alike. This new service is the latest addition to its list of services designed to improve the online productivity of all those who use the Internet for lead generation and website visitor conversions. Those interested simply fill out this form https://www.sibername.com/site-audit/
Website audits are very revealing even though the audit report is generated in just a few minutes. They answer many questions about the popularity and effectiveness of the "all important" central client touch-point: the website. Though, in most cases, website evaluations cannot measure visitor-to-customer conversion rates, they can help increase that rate if necessary onpage or offpage changes are made to a website based on information obtained from the audit. Many website audit tools are available online that you can use for your audit. However, to save time, a basic website analysis from an outside company can start you in the right direction and give you a more objective view of the impact of your online presence.
The website audit will provide you with a summary report of the quantitatively measurable impacts of your current website. A further discussion with a SiberName website developer will focus on the the more subjective qualitative aspects, something which cannot be measured by analytical tools. Furthermore, the developer is also available, via email or online chat, to explain the details and significance of quantitative summary reports.
Quantitative website evaluations may reveal that the content of certain websites is optimal for visitor attraction, retention and conversion. Businesses that own websites that are optimized for search engines and social media sites are usually quite successful. But the visual element is also important and all sites should eventually have a qualitative audit. A website's look and feel should be functional. The visuals should reinforce the content (including company vision and values). It should be be appealing to the eyes, be easy to navigate (2 click rule).
The quantitative and qualitative website audits are both important. Their bottom line is this: Does the website represent a reputable company that fills a common need well, fast, and affordably? If it does then it will have a high conversion rate. Improving "conversion ability" begin with a website audit, so take a first step and try a basic audit of your website.
SiberName, in operation since 2000, is a leading Canadian website and domain hosting company that has built its reputation on its rapid technical support response. Its main servers are located in Canada. Its mission is to provide affordable online solutions that improve the sustainability and mobility of people and organizations anywhere.