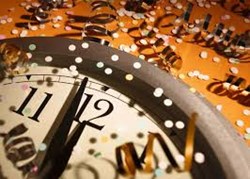 New Years Eve can be a really crazy time, but thanks to the experts at AlarmSystemReport.com homeowners now have these simple tips for enjoying a safe new years in the comfort of their own home.
Charlotte, North Carolina (PRWEB) December 31, 2013
New Year's Eve is a time of huge celebration, and while many people opt to go out for parties and events, there is a growing number of people who opt to have gatherings and parties at their own homes. While this can be a safer alternative to venturing out on this wild night, there are still risks associated with New Year's Eve parties at home. AlarmSystemReport.com, a site that provides reviews, including of the best wireless alarm systems in the country, has created a list of tips to help people make their New Year's Eve party a bit safer and more secure.
AlarmSystemReport.com is a valuable resource to help consumers find the best alarm system for the home, and is completely independent and unbiased.
1. When having a party at home, it's a good idea to have a list of important numbers readily available, including the emergency numbers and the numbers for a few local cab companies. For people throwing a party, it's a good idea to help guests arrange cab rides if necessary, because if an accident does occur, it could become the fault of the homeowner who threw the party.
2. Never serve a minor alcohol, even if their parents are present. It's against the law regardless, and the person serving the alcohol can be held responsible.
3. If alcoholic beverages are being served, it's a good idea to use two different cup colors, to avoid potentially giving children alcohol by accident.
4. Be aware of all guests in attendance, and if having a very large party, or if there are a number of unfamiliar guests that will be attending, it's a good idea to place valuables in a safe or other locked location during the party.
5. Before having a party, check all of a home's alarm systems are working properly. This includes smoke detectors and carbon monoxide detectors.
6. As well as keeping smoke and carbon monoxide detectors working properly, homeowners should also use their security system after going to bed on New Year's Eve. Many criminals believe New Year's Eve is a good time to strike because so many people are out for the evening.
7. Extinguish all candles before ending a party.
8. If necessary, invite guests to spend the night after a New Year's Eve party.
About AlarmSystemReport.com
AlarmySystemReport.com is a leader in providing comprehensive reviews, rankings and general information about home alarm systems and companies throughout the U.S. Whether a resident is searching for Michigan security systems, or information about Arkansas security systems, it's available on AlarmSytemReport.com, in a simple, user-friendly format.