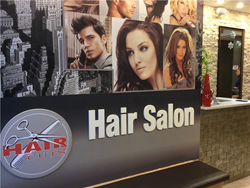 experience the positive atmosphere and ambiance for an excellent hair care
New York, NY (PRWEB) June 14, 2015
New York, June 12, 2015 – Prestige Hair Salon now announces the same day appointments for the cosmopolitans of this metropolis to avail stunning hair color, hair styling and hairdressing on an urgent basis. Committed to offer personalized services to suit the individual requirements of each customer, the salon is located in Midtown NYC. The upscale hair salon is all set to transform the looks of the modern men and women who can visit them the same day after booking an appointment. A team of top colorist, hair stylists and hairdressers provides an excellent hair care that is aimed at enhancing the overall looks of an individual, whether he/she is going to attend a wedding or going for a date.
The salon has received outstanding reviews by real customers for its same-day appointment and quality services. According to a satisfied list of the clientele, they are the Best Hair Salon in NYC that cares for its customers and provides them with services in a short notice. The hair stylists pay a great attention to an individual's personality and very quickly come out with the best hairstyle that can suit her/him. They invest their time to suggest hair color choices and styles that are trendy, but can also enhance the look of a person naturally. According to one of the hair stylists of the salon, "it's important to offer Women's and Men's haircuts that can naturally suit a person's individuality and the hair type."
Prestige Hair Salon has the best Haircut New York for everyone, as hair stylists recommend unique hair styles that are tailor made to customers with different personalities. Moreover, they offer haircuts and hair dressings as per the requirements, such as for wedding, interview, modeling and other purposes. A Hair Stylist NYC personally attends to a customer and listens to his/her hair styling needs and accordingly suggests the hair coloring and hair styling options.
The conveniently located salon is open for the Walk ins welcome, although a prior booking is always recommended. Customers can experience the positive atmosphere and ambiance in the salon for an excellent hair care. They are offering Hair Coloring, Color Corrections Highlights and Blowouts for transforming one's looks naturally. They are cost-effective and they offer Blow Dry / Blowouts special from $26 only. To know more about their complete range of services and to book an appointment, one may visit the website http://www.hairsalonnycity.com.
About Prestige Hair Salon:
Prestige Hair Salon is New York City's premiere hair salon for men and women. For over twenty years, Prestige Salon has been offering the highest quality services to its customers. The salon has highly trained staff, offering the haircut and styling that one would be looking for. They always learn the latest techniques to insure highest quality and care. The staff is dedicated to providing customers with the most detailed, professional and lavish services.
For Media Contact:
Telephone: (646) 572-9111
Website: http://www.hairsalonnycity.com