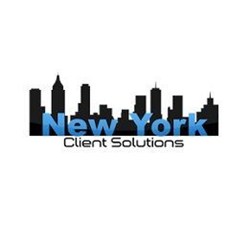 Our plans to launch a study later this month will address some questions many of our competitors feel are out of their control
New York City, New York (PRWEB) August 06, 2013
Following insight provided by a recent study titled 'Implicit Association Test: Measuring the effect of the subconscious on a Mobile Phone Brand's Value' by Beyond Philosophy, New York Client Solutions have made a commitment to ensure they understand the buying behavior of their customers. The Manhattan-based start-up business will implement their findings into their marketing strategies to further strengthen the firm's campaigns. "Our sales and marketing campaign already suggests that participating in the buying process through face-to-face engagement offer our clients a higher ROI than online shopping but we want to take this process one step further," explains Colin Moore, managing director at New York Client Solutions.
About New York Client Solutions: http://www.newyorkclientsolutions.com
The Beyond Philosophy study confirms that 50% of consumers' buying decisions are made rationally and use facts, whereas the remaining 50% are purely emotive purchases. The study refers to the latter as a "subconscious emotional response," which is particularly crucial for businesses to understand as this buying method by consumers is difficult to control and measure. With this in mind, New York Client Solutions plan to re-invent their marketing strategies to address both the emotional and logical needs of their customers. Colin Moore at New York Client Solutions says, "Our plans to launch a study later this month will address some questions many of our competitors feel are out of their control. I believe every step of the buying process has some controllable elements and this study will focus on finding out what those are."
Areas that New York Client Solutions plan to address are: the extent to which consumers' subconscious feelings impact their shopping behavior, how feelings of loyalty contribute to purchase decisions, how quickly consumers make impulsive buying decisions, who influences them when buying new products, how purchase anxiety contributes to refunds and how this can be pre-empted.
Sales performance can be heavily impacted by buying behavior due to the constant shift in consumer decisions. As customers change their mind about products or become more price sensitive, it's inevitable for businesses to ensure marketing strategies are constantly updated with the changing shifts so that sales performance doesn't decrease. By understanding exactly what customers want and what influences their purchases, it can increase the number of opportunities a business has marketing a product. (http://www.business2community.com)
New York Client Solutions is an outsourced sales and marketing firm based in Manhattan that provide cost-effective and low risk marketing methods to national clients.
Read the Beyond Philosophy study here:
http://www.beyondphilosophy.com/wp-content/uploads/2013/07/Beyond-Philosophy-Thought-Leadership-Measuring-the-Subconscious-Experience-Revised.pdf?utm_medium=social&utm_source=linkedin&utm_campaign=linkedin150&utm_content=How%20You%20Really%20Make%20Decisions