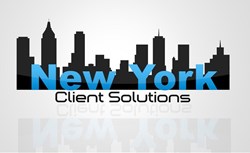 New York City, New York (PRWEB) January 07, 2014
American businesses are continuously looking for ways in which to stand out from competitors even if it is seen as ruthless. On 3rd January 2014, New York Client Solutions hosted a debate titled: Controversial Marketing Tactics; are they memorable or ruthless? Questions for the debate were selected in advance and read during the debate, either by an audience member chosen or by the debate moderator.
Whether they are from established or up-and-coming companies, controversial marketing tactics have always been a hot topic of discussion. Prior to the debate, New York Client Solutions took some time to analyze both sides.
About New York Client Solutions: http://www.newyorkclientsolutions.com/about-us/
Marketing tactics that overly rely on controversial themes are likely to cause problems for a brand in the long term. In some cases, marketers want the consumer backlash, believing the outrage will bring attention to products and attract a wider consumer base. But for other small businesses, controversial marketing is believed to cause more problems than it's worth.
New York Client Solutions acknowledge that a brand will quickly gain attention from a quirky or unusual marketing tactic and this increased attention will generate more sales. As well as this increased attention, a brand will also quickly build up a reputation for being different which will maintain the increased sales. And in today's age of social media, a controversial marketing tactic will rapidly draw in attention on social media sites and be subject to a social network buzz. This will increase brand awareness and in turn generate more sales, which is the main result of any marketing campaign.
On the other side, New York Client Solutions recognize that a controversial marketing tactic may attract the wrong kind of attention and risks being associated with contended views such as sexism or racism if taken the wrong way by others. If this does happen, then a brand boycott runs a high chance of decreasing sales. New York Client Solutions also believe that if a marketing tactic is controversial, then a follow up campaign is very difficult to balance without going overboard.
New York Client Solutions is an outsourced sales and marketing firm that increases weekly sales targets and builds a high quality customer base for their clients. New York Client Solutions provides their clients with cost effective, low risk alternatives to more traditional forms of marketing. The firm market clients' products and services through in-person presentations which provide a fun and engaging experience while increasing public awareness for the brand.
New York Client Solutions think creating memorable and impactful marketing campaigns is really important but question how far brands should go to make that impact on consumers.