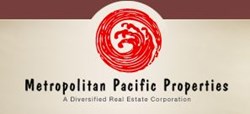 We put a premium on follow-up and follow-through. We have the systems in place as well as the staff and in-house CPAs to manage properties effectively, on budget everyday.
Astoria, NY (PRWEB) September 30, 2013
Metropolitan Pacific Properties, a leading New York property management company recently shared two distinct ways their company has successfully differentiated itself. An interview with Executives revealed that it is a unique combination of the property management company's in-house talent and its strong IT and accounting systems that has helped build its reputation over the past two decades. 2014 will mark the company's 20th year in business.
"At the core, what underpins our superior service levels is our commitment to 'follow up' and 'follow through' as well as our meticulous attention to detail in everything we do. Delivering on those promises daily is possible because we invest heavily into our staff, our systems, our processes and our communications tools. We hold ourselves to very high standards," says President and CEO Steve Osman.
When asked to elaborate, Mr. Osman added, "For example, the level of detail and accuracy in our financial reporting is possible because of our decision to employ in house CPAs, who help us avoid many of the costly obstacles and setbacks that plague our competitors."
Executives report that, using state-of-the-art computer hardware and software systems, their onsite Certified Public Accountants help ensure fast, accurate and efficient reporting of financial matters. "That translates to better service for our clients, whose expectations are to keep properties running smoothly and on budget," says Mr. Osman.
Metropolitan Pacific Properties also shared that in tandem with their in house CPAs, they utilize computer software tailor-made for their purposes and customized for each of their clients. The software enables the Astoria, Queens based property management company to record and analyze all areas of operations, ensuring accurate and comprehensive record keeping. "Our systems are innovative, but it is really our highly skilled CPAs and staff running them that allows us to service clients better and run properties smoothly each day," says Executive Brandon Osman. The company only hires seasoned property managers with proven track records. Each is well-trained and assigned to only a few properties, focusing on day-to-day concerns, responding promptly to inquiries, and delivering on the long terms goals of each building.
Metropolitan Pacific Properties say improved service levels lead to happier occupants, better communities in which to live and improved places to work. "We think about service on all levels and from all perspectives. Whether it is residents and employees or property owners and Board members that we serve, our goal is to build trust and drive loyalty," says Mr. Osman. "It starts with having high standards and a team that executes with great care. Our customers can see the difference from the day they begin working with us. We are proud of that."
Commercial, Industrial, Institutional and Residential property owners seeking assistance in managing their properties can learn more about Metropolitan Pacific Properties on their website, metpacproperties(dot)com or by contacting the company at: (718) 626-4400 today.
About Metropolitan Pacific Properties:
Metropolitan Pacific Properties is family-owned property management services firm that has been in business for over 19 years managing properties of all sizes (from 50-1,000+ units). Our managers have over 30+ years of experience both in the management field and as Board Members. Whether it is managing commercial, industrial, institutional and residential properties, or even United Nations Missions and Consulates, the company provides a competent management team, superior service level and a personable approach to conducting business that outperforms other firms.