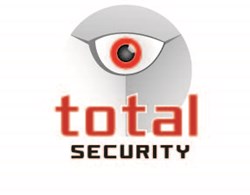 Total Security's Facebook page is another way to stay in touch with us on a regular basis. We are very pleased with the response that we have received to date.
Elmont, NY (PRWEB) October 21, 2013
Total Security Integrated Systems has recently expanded its social media presence by announcing that it will be supplying customers with security tips, news, trends and resources on their company Facebook page. As a top rated New York security camera installations company with an A+ BBB rating, Total Security is recognized as the preferred option for security cameras and surveillance equipment. Total Security's Facebook fan page will serve several purposes for Total Security's customers, including to educate, inform and entertain them.
"Communication and Content—the two C's—are our top priorities for our Facebook page," said Matthew DiMicco. "We want to create intriguing content so our readers and customers can benefit. Our page is also another way to stay in touch with us on a regular basis. This is part of our active effort to improve service to New York residential and commercial customers and innovate new ways to solve security issues using new media."
The Total Security Facebook community also fosters interaction and one-to-one communication. "If a customer or member of our community has a question or would like to request more information, they can certainly speak with us on our Facebook page. They can also call our Elmont, NY office at (516) 775-2304 for instant service, email us or contact us in a number of other ways. Our goal is to be as accessible as possible to customers. The page is really an extension of the superior service we have been providing to customers for over eleven years now."
Specifically, Total Security's Facebook content ranges from informative tips about how to prevent theft and burglary to the history of surveillance camera systems and video spy cameras. It is geared toward both the residential and commercial markets they serve. The page also includes exclusive content, such as articles written by the company's executives. The articles are hosted on Total Security's website one click away and they are updated weekly.
The Nassau County security camera systems company reports that since its launch, the page is growing organically each week by word of mouth. "We are very pleased with the response that we have received to date. We expect our Facebook community to continue to grow, and we welcome any suggestions on content that our customers would like to see. We never stop learning from customers."
When owner Matt DiMicco was asked where the increased focus on social media derives from, he responded, "This move also goes back to our company's roots in technology and innovation. We were one of the first companies to provide mobile surveillance camera tracking on smartphones, for example. Whether it's an aspect of our products or how we provide service, we will continue to challenge ourselves to use technology in new ways to benefit the community," added Mr. DiMicco.
Any homeowners or business owners in the New York area are encouraged to contact the Nassau County security camera company with any questions they have or visit their Elmont, NY store. You can visit the official Facebook page here: https://www.facebook.com/TSNY.1.
About Total Security Integrated Systems:
Full-service, affordable loss prevention and NY security camera company for homes and businesses in the New York Tri-State area including Manhattan, Bronx, Queens and Long Island, including Nassau County and Suffolk County. Security camera installations company specializing in professional installations & service of video surveillance cameras, security cameras, access control, intercoms, biometrics & GPS tracking.