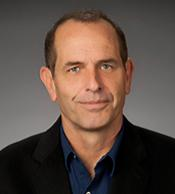 The melding of disciplines and technologies – often thought to be outside the realm of medicine - is breaking down traditional walls and extending the horizons of prevention, care and treatment.
Emerson, NJ (PRWEB) June 20, 2014
Medical-Horizons.net, an online news and information resource for healthcare professionals covering the latest advances from the nation's top medical facilities, has launched an exclusive article series entitled "The New Medicine," designed to give readers a glimpse into the future of healthcare.
Scott Hammond, MD, Executive Director of University of California, Santa Barbara (UCSB) Translational Medicine Research Lab (TMRL), has developed series. Among other topics, the series delves into how the melding of disciplines and technologies – often thought to be outside the realm of medicine - is breaking down traditional walls and extending the horizons of prevention, care and treatment.
"We're very excited about the insight Dr. Hammond brings to Medical-Horizons.net," says publisher Dave Rector. "Dr. Hammond's "systems approach" to medical research – partnering with experts across facilities and departments – is consistent with the Medical-Horizons.net mission of sharing ideas to advance healthcare."
Rector notes readers can look forward to a number of thought-provoking articles, including:

A deeper look into the research and creation of the first closed-loop artificial pancreas.
Detection, in real time and without time limits, of individual molecules or groups of molecules in the human body - with zero disruption to the normal standard of practice in clinical healthcare.
How specially treated nano-particles can be injected into living organisms with the ability to accelerate coagulopathy in patients that have experienced trauma and internal bleeding.
The use of standard magnetic resonance imaging combined with material diffraction techniques to elucidate details in physiology that were previously impossible in real time, in vivo applications.
The ability to create artificial red blood cells, attenuate and optimize the shape, and use these cells to carry therapeutics anywhere in the human body.
The series will run monthly on Medical-Horizons.net beginning June 19, 2014.
For further information or to schedule an interview with Dave Rector or Dr. Scott Hammond please call Associate Editor Matt Lucivero at 201-986-0247 ext. 303 or e-mail mattl(at)medical-horizons(dot)net.
About Scott Hammond
Dr. Scott Hammond has spent over 20 years working on advanced methods for minimally invasive and robotic interventional and surgical techniques, devices and methodologies over a broad range of traditional surgical disciplines. His work includes trials on multiple continents for the objective comparison and analysis of patient outcomes, as well as research into the causal factors that contribute to patient wellness, including but not limited to, human factors engineering, work flows, economic constraints and cultural markers that are relevant to the effective delivery of healthcare.
As Executive Director of the UCSB TMRL, he has been responsible for applying the multi-disciplinary expertise of UCSB and their "systems approach" to problem solving to the reductionist practice of healthcare. His efforts feature the integration of advanced computational ability with traditional engineering and medical research to insure that all stakeholders, including researchers, health professionals, and patients are represented.
About Medical-Horizons.net
Medical-Horizons.net is designed specifically to be a single venue where doctors, nurses, practitioners, clinicians, healthcare IT professionals and management teams can share their ideas, vision and success stories. The site features news and information from the nation's leading healthcare facilities on new procedures; innovative technologies; improvements in patient and staff safety; infection control; improving staff retention; new management techniques and IT solutions. Medical-Horizons.net has the simple goal of improving healthcare through better communication.