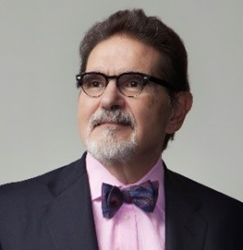 Our brand is growing and we are evolving and adapting to meet this growth for our patients and physicians. - Dr. Gino Tutera
Scottsdale, AZ (PRWEB) May 21, 2015
The new SottoPelle® website has been launched for heightened response to the increased demand by patients and physicians all over the world. The new site is mobile ready and hopes to empower patients and provider's access important information for referrals, patient assistance and satisfaction. The physician dashboard will assist medical practices to effectively manage the pulse of SottoPelle® patient care and dosing with BioCalc®. The website and technology deployed are HIPAA compliant. Physicians will be able to find resources, training, marketing information, participate in the partner perks program, and manage and track referrals." says Dr. Gino Tutera, Founder of SottoPelle®. "Our brand is growing and we are evolving and adapting to meet this growth for our patients and physicians." SottoPelle is a leader of bio identical hormone replacement therapy (BHRT) for the treatment of Menopause, Andropause, Traumatic Brain Injury, Parkinson's disease, and other medical concerns.
BioCalc® is only accessible via the newly designed Physician Portal and allows medical practices to be compliant with SottoPelle® standards of dosing for BHRT. BioCalc® is an application that has a patent pending. Additional features for physicians will be quicker interaction with patients looking for SottoPelle® providers and appointment making capabilities, all of which will be launched in the next version of the dashboard.
The patient's view of the responsive web site was designed to help patients easily and quickly navigate to the required information and resources. Patients can get information based on gender, symptom, and a self-assessment tool is available for patients to check their symptoms against possible hormonal imbalance issues. New features will be available in the coming months for patients for setting appointments with particular providers, and other resources to help manage their health care with their SottoPelle® licensed providers.
Carolann Tutera, president of SottoPelle® and who manages business operations for SottoPelle® says, "We are expanding and building our brand to meet the demands of our patients and physicians. We are committed to helping our patients find quality care and BHRT with certified and trained SottoPelle® providers. Physician practice success is critical to our brand as they are the on the front lines delivering the quality of care the patients deserve and have come to expect from SottoPelle ®."
Some of the developments and key benefits of the new patient and physician website and apps area:
For the Patient:

Easy-to-Navigate Dashboard
Responsive to all Device Sizes (Desktop, Tablet, Mobile)
Patient Self-Assessment Tool
Easier Access to local providers
Translation of content available on page
Simple, Easy-to-Understand Content
For the Provider:

Easy-to-Navigate Dashboard
Responsive to all Device Sizes (Desktop, Tablet, Mobile)
Simple, Easy-to-Understand Content
BioCalc® Dosing Application (Proprietary only to SottoPelle®)
User-Friendly Patient Referrals Forms on each Physician Bio Page
Link to each Providers Practice to help their SEO/SEM
Real-Time Alerts for Physicians for Referrals and Patient Requests
Taking Control of the Practice's SottoPelle® Patients
Management of Supplies and Ordering
Increase in Patient Satisfaction
Improvement of the Patient Experience
Reports and Analytics
The website is anticipated to launch its next stage of features by end of summer 2015. The beta launch will test consumer usability and will expand to the feedback and needs of the patients and physicians. For more information about becoming a SottoPelle® patient please contact us at response@sphrt.com. If you are a physician interested in becoming a SottoPelle Provider please contact us at doctors@sphrt.com for more information on requirements and process.
About SottoPelle®
SottoPelle® is an international leader in Bio-Identical Hormone Therapy headquartered in Scottsdale, Ariz. The company is also creator of BioCalc®, a pellet-dosing tool that has a patent pending to SottoPelle® Founder Dr. Gino Tutera, M.D., F.A.C.O.G. For more information on SottoPelle®, visit: http://www.SottoPelletherapy.com