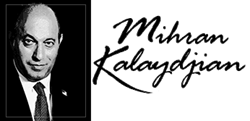 At least that's the case with the much-courted millennial travel demographic, who are driving the trend of mixing the two."
LOS ANGELES (PRWEB) September 26, 2018
New Book Offers Hands-On Advice for Hotel Owners Looking to Attract Millennials to Their Accommodations.
Hotel Marketing to the Millennials by Mihran Kalaydjian is now available.
Millennials: the generation that follows the Baby Boomers, now makes up the largest living generation. AND THEY ARE READY TO SPEND! offering tremendous marketing opportunities for the savvy hotel owner / manager. They already account for more than one third of the world's hotel guests, with predictions that this will reach more than 50 percent by 2020! This new book by Mihran Kalaydjian takes you through a plethora of useful information on how to market to and attract this unique generation and how to get them to spend in the language they understand. The book is organized by the following chapters:
A. Introduction
B. What Makes Millennials Different
1. Millennial Travelers & The Hospitality Sector
2. Authenticity - The Key to Millennial Marketing
3. B&B Marketing: The Truth About Millennials
4. The Changing Needs of Millennials: New Implications
5. How Millennials Killed Travel Marketing As We Know It
6. Millennial Travel Trends: A Look at the Largest Generations' Habits
7. The Millennial Mindset: How Marketers Can Reach This Influential Generation
8. Conclusion
About Mihran Kalaydjian Hospitality Management
Mihran Kalaydjian Hospitality Management has earned a reputation of excellence in the hotel management and hospitality industry. The founder and president, Mihran Kalaydjian has been active in the industry for the past 9 years and is a sought-after expert and consultant. Among his services, he is a management coach lending his expertise to properties that have just changed ownership or are just getting off the ground. He is also an active blogger and writer, writing in the field of Hotel Management and Hospitality. You can get more information about him and his company at https:http://www.mihran-kalaydjian.com.