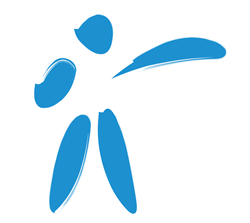 Longer maternity waiting periods means that clients will need to consider early on and plan ahead
Singapore (PRWEB) February 17, 2015
A major insurer in Singapore, Bupa Global, has changed a key aspect of its Maternity Insurance policies that could cause issues for women, and their partners, who are planning on getting pregnant in the near future. Waiting periods on these policies are more than doubling, expanding from 10 months to 24 months.
Waiting periods themselves on standalone maternity policies, and other policies that include maternity coverage, are quite common in the insurance industry, and there are others that have waiting periods of up to 24 months, but 12 month waiting periods are the most common. These waiting periods state that from the start date of the policy, no benefits will be distributed for the duration of the waiting period. That means that a woman who signs up for a maternity policy today would have to wait a number of months just to conceive a child in order to have their insurance cover the costs of labour, delivery and post-natal care for their child. To cover pre-natal care, virtually the entire waiting period would have to be observed before conception.
Needless to say, families that are ready to have their first child now likely don't even want to have to deal with a 10 month waiting period, but a 2 year waiting period could really dampen their hopes of becoming parents in the short-term.
The specific policy that is affected is Bupa Global's Worldwide Health Options plan, which is the insurer's flagship international health insurance product. As such, those that will be most affected are expatriates in Singapore, and other affluent locals that require private health insurance policies.
Pacific Prime Singapore Sales Manager Olivier Zeller said of the change, "Longer maternity waiting periods means that clients will need to consider early on and plan ahead when purchasing a medical insurance policy or moving overseas. Pacific Prime recommends including comprehensive maternity benefits early on in the process of family planning."
It should be noted that the change will not affect Bupa members who purchased their policies before October 1st, 2014. Also, the company's 'Lifeline' plans will not have the extended waiting period. Additionally, existing male clients that add their wives to their policies will only have to go through a 10 month waiting period before coverage can be obtained on maternity benefits, and corporate plans will not be affected by the changes.
Those with questions concerning recent changes to the Bupa Global plans or general questions regarding maternity coverage can contact Pacific Prime Singapore at sginfo(at)pacificprime(dot)com or via http://www.pacificprime.sg