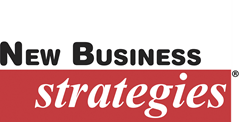 The skill gap coupled with a 17 percent marketing turnover rate is holding every organization back from achieving its market share potential.
SCOTTS VALLEY, Calif. (PRWEB) August 28, 2018
New Business Strategies®, a global B2B marketing and customer experience professional services firm, today announced the launch of its new offering Parachute Services. Developed specifically to close the marketing skill gap that challenge virtually every growth stage company, the services quickly deliver measurable results while building client competencies in demand generation, media communications, influencer marketing, content strategy, product marketing and operationalizing routes to market.
Today, companies attempt to close the skill gap through a patchwork of one-off approaches including outsourcing, contractors, gig workers, constant upskilling, and technology. These approaches are often not aligned with business strategy, marketing/sales objectives or specific competency deficiencies which results in a large unmet market need.
Whether a client needs a strategic initiative brought across the finish line, better demand generation results, customer engagement, scale or rebuild a marketing department, or operationalize routes to market, Parachute Services move the needle on key metrics while building clients' marketing skills. New Business Strategies clients realize, on average, 40 percent increase in marketing ROI, 30 percent increase in Sales accepted leads, 20 percent increase in revenue and improved organizational alignment and productivity.
What differentiates Parachute Services by New Business Strategies are: Customized services based on an in-depth assessment and jointly defined target metrics, 90 day engagements, and transition plans including customized training, coaching, and the Firm's best practices.
"The skill gap coupled with a 17 percent marketing turnover rate* is holding every organization back from achieving its market share potential," said Christine Crandell, President of New Business Strategies. "Our client experiences prove there is a better way to build marketing organizations that deliver consistently. Parachute Services delivers the results our clients need, quickly."
Parachute Services complements New Business Strategies' long standing suite of services: Growth marketing and the Sellers' Compass® customer experience consulting services.
About New Business Strategies®
New Business Strategies is a professional services firm that helps organizations accelerate revenue by turning customer expectations into their biggest sales and brand differentiators. We serve North America, Europe, and Australia growth stage B2B and B2B2C clients in high technology, SaaS software, discrete manufacturing, distribution, education, and business services. Visit http://www.newbizs.com
*according to LinkedIn https://business.linkedin.com/talent-solutions/blog/talent-analytics/2018/these-are-the-5-types-of-jobs-with-the-most-turnover
Trademarks
New Business Strategies® and Sellers' Compass® are registered trademarks of NBS Consulting Group, Inc.