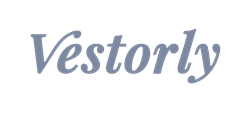 At Vestorly, we have always kept our ears tuned to the pulse of what content categories resonant and provide value to our clients.
NEW YORK (PRWEB) July 13, 2021
Vestorly, a leading content curation engine, has responded to the unprecedented demand by marketing automation, digital experience, and email platforms for reliable and relevant streams of content they can provide to their users. Vestorly's ready-to-use curated content library has expanded to 72 unique content categories. These content categories are curated by billions of data points Vestorly has collected to determine the most engaging and relevant content that's safe and business-ready.
With the addition of these new content categories such as Women's Finance, Cryptocurrency, Financial Literacy, Home & Garden, Parenting & Family, Credit Repair, Post Pandemic Life, and many others, Vestorly continues to provide intelligent content inventory streams of the most in-demand topics that content marketers have identified as drivers of increased audience engagement.
Ralph Pahlmeyer, CEO of Vestorly, explains "This past year has highlighted the critical role that relevant content plays for businesses of all sizes to stay connected with their audience. As we reintroduce ourselves to life in a post-pandemic economy, it is particularly crucial for businesses to continue to stay connected with their core audience through content topics that are relevant to this new paradigm. At Vestorly, we have always kept our ears tuned to the pulse of what content categories resonant and provide value to our clients. This is how our customer base can leverage it for consistent communication with their audience."
The introduction of these new content categories is part of an ongoing focus by Vestorly to provide out-of-the-box content marketing tools that are easy to integrate into any marketing platform to deliver endless streams of digital content. No complicated coding or setup is required to add this curated content service to existing business service products.
"Our value proposition is quite simple. Content drives engagement. And utilizing our powerful AI capabilities to surface, filter, and curate content provides a best-in-class solution on a silver platter to our audience." continues Pahlmeyer.
Having recently been named a 2021 Wealth Management Industry award finalist, a Top 5 AI Solution Provider by CIO Bulletin and a Top AI Marketing Solution Provider by Martech Outlook, Vestorly's ability to deliver high quality, curated, and relevant digital content from anywhere in the world has been met with positive feedback.
Marketing and business service platforms that wish to understand more about Vestorly's tools for increasing engagement through content can learn more at Vestorly.com or reach out to hello@vestorly.com.
Vestorly, a leading content curation engine founded in 2012, is a technology company that is on the cutting edge of content marketing with a pioneering content marketing platform that leverages the latest advances in artificial intelligence and natural language processing to intelligently curate content. Vestorly's mission is to usher in the next generation of data-powered content engagement while allowing customers to maintain the personal, human side of their business.
Vestorly combines the primary components of content marketing and content management together to intelligently curate original and third-party content. The software delivers endless streams of relevant content that delivers enhanced product engagement, lead generation, and brand awareness for major brands and publishers. The powerful AI-driven software is offered to enterprises, marketing automation and digital experience platforms, and email marketing services. For more information contact Joel Goobich: joel@vestorly.com