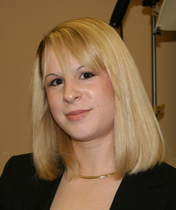 With the new recommendation from the American Academy of Pediatrics, all parents should check the instruction manual for their car safety seat and the car seat label itself to find the manufacturer's weight and height limits to ensure their child's safety
CLEARWATER, Fla. (PRWEB) October 08, 2018
The America Academy of Pediatrics (AAP) recently updated its car seat recommendations, specifying that children should remain in a rear-facing car safety seat as long as possible, until they reach the highest weight or height allowed by their car seat. The previous AAP guideline was that children should remain rear-facing at least until the age of two years.
"The new car seat recommendation by the American Academy of Pediatrics removes the age-specific milestone of having children ride in rear-facing seats," said personal injury attorney Sarah Barkley Raaymakers, of Carlson, Meissner, Hart & Hayslett, P.A. "Children can now remain rear-facing in car seats past their second birthday, providing they do not exceed the height and weight restrictions of their particular car seat."
The state of Florida requires that children age 5 and under be secured properly in a crash-tested, federally approved child restrain device. Specifically, Florida law requires that children ages 0 to 3 be in a child restraint device of a separate carrier or a vehicle manufacturer's integrated car seat. Children age 4 and 5 must be in a separate carrier, booster seat, or integrated child seat.
Florida law also requires the use of seat belts or child restraint devices by drivers, front seat passengers, and all children riding in a motor vehicle that are under the age of 18. It is recommended that children remain in the rear seat until at least the age of 12 years, since deployment of front seat air bags can be dangerous to children.
According to the AAP, when children ride in rear-facing car seats, their heads, neck, and spine are supported by the hard shell of the car safety seat. The car seat absorbs the majority of the force in a crash, protecting the most vulnerable parts of the body. When young children ride facing forward, their bodies are restrained by harness straps but their heads are thrown forward, possibly resulting in spine and head injuries.
"With the new recommendation from the American Academy of Pediatrics, all parents should check the instruction manual for their car safety seat and the car seat label itself to find the manufacturer's weight and height limits to ensure their child's safety," added attorney Raaymakers.
For more information regarding Florida's car seat laws or your rights if you have been injured in a car accident, contact the personal injury attorneys at Carlson, Meissner, Hart & Hayslett P.A. Located in Clearwater, Florida, the law office of Carlson, Meissner, Hart & Hayslett P.A. has been serving the Tampa Bay area community for over 46 years. Innovative practice and proven litigation skills make the firm Tampa Bay's premier legal team, with a proven track record of success and a reputation for excellence. For more information about Carlson, Meissner, Hart & Hayslett P.A., visit the firm website at CarlsonMeissner.com or contact the office directly at 877-728-9653.