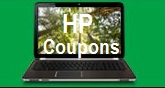 Save up to $250 on Hewlett-Packard Envy laptop and desktop PCs via these online discount coupons.
(PRWEB) April 28, 2014
Newly released online HP Envy coupons have just been listed on Bizwaremagic.com, a 12-year-old small business site which offers money saving solutions for its visitors and patrons. One of the most popular ongoing sections of Bizwaremagic has been its online Laptop Buyer's Guide which regularly features new discount coupons from all the major computer manufacturers/retailers such as Dell, Toshiba, Lenovo, Alienware... and of course, Hewlett-Packard or HP.
Included in the latest coupon offers are the following bargains: Save $250 instantly on any customized HP Laptop or Desktop PC priced at $1,199 or greater at the HP Home & Home Office Store. Get 15% off the HP Envy 15t-j100 quad edition notebook PC for around $679 or save $150 on another more powerful HP Envy 15t-j100 priced at $749.99.
Desktop offers include the following: Save $150 on the HP Envy 700-215xt PC with Windows 7 for around $699 and get $200 off the HP ENVY Phoenix 810-135qe desktop PC with Windows 7 for $949.99. In addition, alert shoppers can get $150 off the HP ENVY 700t with Windows 7 priced at $1,099.99.
The current batch of coupons are valid from April 27 to May 3rd and free shipping is also offered on most items. Keep in mind, quantities may be limited and there may be restrictions so see the official HP site for all terms and conditions.
Savvy computer buyers will know, in 2006 Hewlett-Packard acquired the niche PC maker (VoodooPC) based in Calgary, Canada. Voodoo and Voodoo Envy computers were high-end performance systems mainly designed for video gaming and offered superior graphics. HP's line of Envy products is said to have VoodooDNA incorporated in their design.
The special Bizwaremagic HP Notebook Coupons Page can be found here: http://www.bizwaremagic.com/HP_Notebook_Coupons.htm or download our comprehensive free laptop buying guide here: http://www.laptopcomputerguide.org All products/companies mentioned above are registered trademarks of their respective owners and companies.