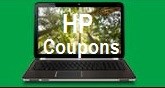 Shoppers and gamers can save money by using these handy discount coupons on HP Envy laptops and desktops.
(PRWEB) November 17, 2013
New HP Envy laptop and desktop coupons have just been listed on the Bizwaremagic.com site, which runs a comprehensive online Laptop Buyer's Guide. As an ongoing feature of this guide, new discount coupons are regularly listed from major retailers and manufacturers such as Dell, Toshiba, Sony, Lenovo... and of course HP or Hewlett-Packard.
Savvy online shoppers can save $100 on the HP Envy 17-j100 laptop, featuring the revolutionary Leap Motion technology. According to the HP site, this feature lets the computer user naturally interact with your PC with "in-air" hand movements for easy navigation and control. Keep in mind, this is not a touch-screen laptop like the HP Envy Touchsmart 14t-k100 Ultrabook but rather a more advanced system.
In addition to the notebook coupons, potential buyers can instantly save $120 on any HP laptop or desktop PC listed for $899 or over at the HP Home and Home Office Store. Customers can get $150 off the powerful Envy Phoenix 810-170st gaming desktop computer with the Intel® Core™ i7-4820K quad-core processor (3.7GHz, 10MB Shared Cache) and up to 32GB of Ram.
There are also coupons for $100 off HP's popular ENVY 23-d250xt TouchSmart All-in-One Desktop PC and save $70 instantly on the HP ENVY 700-210xt desktop computer. In most cases, quantities may be limited and extra conditions or terms may be applied on these discount items so check the official HP site for the exact details.
There are other offers listed on this special Bizwaremagic webpage dedicated to HP coupons and discounts. This page will be constantly updated as Black Friday, and Cyber Monday draws near, bargain hunters should bookmark this handy page in order to save money on their next computer purchase.
This special HP Notebook Coupons Page can be found here: http://www.bizwaremagic.com/HP_Notebook_Coupons.htm or download our comprehensive free laptop buying guide here: http://www.laptopcomputerguide.org All products/companies mentioned above are registered trademarks of their respective owners and companies.