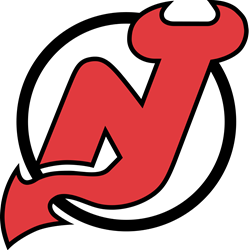 Skyview has played an important role in helping us deliver a successful broadcast over the last three years...
PHOENIX (PRWEB) October 17, 2018
National Hockey League's (NHL) New Jersey Devils and Skyview Networks announced today the expanded scope of their partnership. Skyview Networks, a specialist in the play-by-play sports broadcast space, will continue to supply its AdView Inventory Management application, while adding full production services to the partnership. With Skyview Networks serving as the radio broadcast producer for all New Jersey Devils games during the 2018-19 season, it allows the franchise full control over the entire broadcast product. This follows the recent announcement that all of the New Jersey Devils regular season and post season games will be streamed exclusively via a new digital/radio station, Devils Hockey Network, available on Radio.com, NHL.com, newjerseydevils.com and their respective apps.
"Skyview has played an important role in helping us deliver a successful broadcast over the last three years, it was a natural decision to expand our partnership as we transition our audio broadcast exclusively on digital to Devils Hockey Network," said Matt Loughlin, Radio Play by Play and Voice of the New Jersey Devils.
Skyview Networks' production studios are based in Scottsdale, Arizona and provide remote production services for professional and collegiate sports properties, news networks and syndicators. With state-of-the-art studios and a dedicated producer for each client, all responsibilities and quality control of the broadcast are maintained by Skyview Networks to deliver a polished product.
"We are pleased to deepen our relationship with the Devils and their broadcast team. We have exceptional studios and producers out of our corporate office and feel the franchise will benefit by moving these responsibilities to our team," said Matt Stys, Vice President, Business Development for Skyview Networks. "As rights deals and distribution channels change in the sports broadcast industry, I see this as a valuable service we can provide at the highest level."
In adding Skyview Networks' production service to the existing AdView system, the franchise will experience a further streamlined broadcast operation, lightening the load on the announcers.
For more information on the New Jersey Devils broadcast visit nhl.com/devils. For more information on Skyview Networks' broadcast services, including distribution, station automation, inventory management and more, please visit skyviewnetworks.com.
About New Jersey Devils
The New Jersey Devils are part of the 31-team National Hockey League, with teams throughout the United States and Canada. Established in 1982, they are currently in their 36th season in the Garden State. During that time, the team has won three Stanley Cup Championships: 1995, 2000 and 2003. Follow the Devils at http://www.newjerseydevils.com, on Facebook, Twitter, and Instagram. The New Jersey Devils organization is a Harris Blitzer Sports & Entertainment property.
About Skyview Networks
Skyview Networks is a broadcast technology and national network sales solutions company that provides services to ABC Radio, CBS Audio, professional and collegiate sports organizations and two state news networks. Founded in 1995, Skyview is based in Scottsdale, Arizona and focuses on providing best-in-class services that include satellite distribution, full network automation, inventory management systems and network audio sales. For more information, visit skyviewnetworks.com.