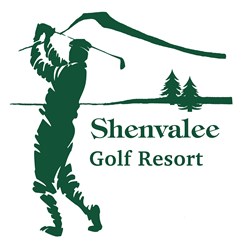 Our goal was to give folks in the area a new choice for casual dining in New Market serving food that is not only affordable but also delicious.
New Market, VA (PRWEB) September 30, 2013
John G. Miller, a newspaper publisher and owner of a popular hotel and golf facility in New Market, VA decided to name his resort Shenvalee Golf Resort by combining three famous words: Shenandoah--Virginia--Lee, hence Shen-Va-Lee or Shenvalee. Miller's family owned the facility until it was sold to the current shareholders in 1956. Since that time they have added an additional 18 holes of golf, two separate motel complexes, a pool, pro shop and a lounge facility. Throughout the years, Shenvalee Golf Resort has become one of the most desired golf getaway destinations in Virginia.
Shenvalee Golf Resort caters to travelers from all over the United States and Canada seeking a Virginia golf vacation. For many years, Shenvalee Golf Resort offered meal options for those travelers in the old Shenvalee Restaurant, which is now used primarily for private events and limited open-to-the-public dining. When the current Shenvalee Sports Lounge was built, it was designed to offer limited meal selections, a bar, large screen TVs to watch golf or other sports and was primarily used to provide golfers a place to relax after a long day on the course. "We realized something was missing at Shenvalee," said Karl Doller, General Manager of Shenvalee Golf Resort. "We have full kitchen facilities and serve great food to our guests, but we recently had not focused on providing a good New Market restaurant alternative to our local community guests."
That has changed. Shenvalee has renamed the Shenvalee Sports Lounge to Miller Grille, in honor of the Miller family, Shenvalee's previous owners. "It's more than just a name change," said Doller. "We are changing our focus with the bar facility. The menu has been upgraded and the marketing will target local people or tourists looking for an affordable, yet delicious American food restaurant choice."
Shenvalee recently hired an experienced food and beverage manager, John McDaniel who has been operating restaurants for over 20 years.
There is a new menu featuring appetizers, eight different gourmet burger selections, a variety of salads, steaks, fried chicken, several very tasty pasta meals and much more. Miller Grille still has a sports bar with large flat screen televisions and daily food or drink specials, but something new that is certain to entice local guests is an option for curb-side lunch or dinner service. Guests are able to order from the menu in advance, schedule a pick-up time and then have it ready for take home after a long day of work or play. "Our goal was to give folks in the area a new choice for casual dining in New Market serving food that is not only affordable but also delicious," said Doller.
"I'm excited about Miller Grille," said Josh Zimmerman, an occasional golfer at Shenvalee. "The lounge has always served good food, but the new selections look great. Shenvalee is right on Route 11 and less than 1 mile from I-81 so stopping by to grab dinner for the gang on the way home will be a breeze and a welcome resource. My only restaurant choices that are close have been fast food, pizza or Mexican, which I must admit have been getting old."
Miller Grille is now open to the public however changes that enhance the New Market, Va restaurant will continue. The new website for Miller Grille is still under construction, but a menu link and phone number is available on the resort website at http://www.shenvalee.com/miller_grille.