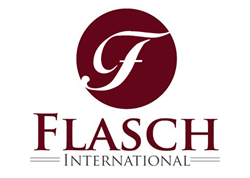 Double Your Business But Not Your Troubles
Los Angeles, California (PRWEB) July 15, 2015
Facebook has been seen by most health care professionals as a big time-waster. But no more, management consulting firm Flasch International has created an exact roadmap for attracting new patients using Facebook.
Flasch International is a management consulting firm that has been working with dentists and doctors for nearly three decades. The company's founder, Helmut Flasch, is the bestselling author of "Double Your Business But Not Your Troubles" and the creator of the award-winning marketing strategy called "un-advertising". Un-advertising helps dentists and doctors increase their volume of new patients without depending on advertising.
Last weekend, Flasch announced the official release of the "Facebook New Patient Magnet Guide" -- a meat-and-bones guide for digging to the bottom of common Facebook marketing issues and delivering social media strategies that lead to patient attraction and retention.
"Facebook is a powerful tool to attract new patients to an office, but a doctor must know the exact strategies to get an individual to become an actual patient," said Flasch. "We've already done all the hard work, made all the mistakes, and figured out what works and what doesn't. We created this program so that our clients can use the best practices."
The "Facebook New Patient Magnet Guide" reveals that only 16% of Facebook fan page followers see the page's organic post, and the guide further goes on to explain powerful strategies for getting new patients via Facebook. Readers learn how to increase positive word-of-mouth traffic to result in referrals, how to use Facebook to bring new patients to the office, and how to repeat the success of the strategies with no limitations.
Information about the guide can be obtained here