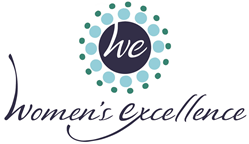 DETROIT (PRWEB) August 29, 2022
Sexual dysfunction can prevent a woman from wanting or enjoying sexual activity. This condition can refer to any phase of normal sexual activity, such as desire, arousal, physical pleasure, or orgasm. As sexual dysfunction can have several causes, it is important to look at a person's overall sexual health to pinpoint the underlying problems. Women's Excellence has designed a comprehensive program designed to improve sexual function for women.
The four main types of sexual dysfunction include:

Desire Disorders – A lack of sexual desire or interest in sex
Arousal Disorders – The inability to become physically aroused during sexual activity
Pain Disorders – The occurrence of pain during intercourse
Orgasm Disorders – The absence or delay of an orgasm
In women, the most common symptoms include inadequate vaginal lubrication before and during intercourse, inability to relax the vaginal muscles enough for intercourse and/or the inability to achieve orgasm. Sexual dysfunction in women can be managed by identifying the underlying factors and correcting any physical or psychological problems that may be affecting sexual health.
Treatment options at Women's Excellence include:

Hormonal therapy
Medication
Laser vaginal rejuvenation
The O-Shot® for Women
Incontinence Devices
Surgical options
For more information about Women's Excellence or to schedule an appointment, visit http://www.WomensExcellence.com. Appointments can also be made at (248) 693-0543.
About Women's Excellence
Women's Excellence is the most comprehensive obstetric and gynecological office in Michigan. Additionally, they specialize in menopause, weight control, bladder control, endometriosis, robotic surgery, oncology, and midwifery services. Women's Excellence is committed to staying at the forefront of innovation with cutting edge technologies utilizing robotic surgery and minimally invasive surgical options when possible. The knowledgeable, compassionate physicians and healthcare providers of Women's Excellence focus on patient-centered processes to deliver the highest quality of care. They are affiliated with most insurance. They offer seamless medical record access via a state-of-the-art patient portal and use the latest technology for record keeping and sharing, making the patient's experience easier and more efficient. Women's Excellence is a proud partner of WDVD 96.3 Detroit and WJR 760AM radio, serving as the team of women's health experts for both stations. Women's Excellence is currently accepting new patients and is conveniently located throughout southeastern Michigan in Birmingham, Clarkston, Lake Orion, Lapeer, Royal Oak, and West Bloomfield. For more information, visit http://www.WomensExcellence.com.