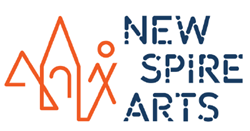 FREDERICK, Md. (PRWEB) October 21, 2021
Film star Dennis Quaid is coming to Frederick to perform at New Spire Arts on Saturday, October 30th as part of their 2021-2022 Concert Series. Although he is best known for his acting career, Quaid has been playing music since a very young age and is a passionate musician and songwriter. Audiences have probably heard his songs already even though they might not have realized it. Quaid wrote and performed "Closer to You" in the movie The Big Easy as well as "On My Way to Heaven" from the movie I Can Only Imagine.
Although Dennis Quaid has performed with his band The Sharks for years, for this tour, he is performing solo. Audiences will get a chance to get up close and personal to Dennis Quaid. And in a 200-300 seat theater like at New Spire Arts- that is pretty up close and personal. Quaid said the shows are as much fun for those in attendance as they are for the band. "(The audiences) have a blast, which is all we want," he said. "I make a complete and utter fool of myself. I think that's the only way to have fun (onstage), instead of trying to pretend to be cool and all the rest of that stuff."
Tickets are available at newspirearts.org/stages-events. New Spire Arts is requiring proof of vaccination or a negative covid test in the last 72 hours for all patrons as well as requiring the wearing of masks.
WHO: Dennis Quaid
WHAT: 2021-2022 New Spire Arts Concert Series
WHEN: Saturday, October 30 at 7:30 pm
WHERE: Ausherman Theatre 15 W. Patrick St. Frederick, MD 21701
TICKETS / INFO: http://www.newspirearts.org