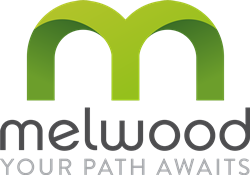 "People of differing abilities represent a high-quality, dedicated and readily available workforce solution that adds value to both employers and communities," said DeSantis. "This study now also proves that the 'multiplier effect' of employment benefits us all."
UPPER MARLBORO, Md. (PRWEB) April 04, 2019
Melwood, one of the nation's largest employers of people of differing abilities, released today a multi-state study demonstrating the sizable positive economic impact of employing people of differing abilities.
"Like most of us, workers of differing abilities use their wages to purchase goods and services in their local communities, thereby generating additional jobs, taxes paid, and economic benefit to their communities," said Cari DeSantis, President & CEO of Melwood.
The study did not calculate savings to state and local governments for reduced reliance on government supports by people of differing abilities who work.
The Melwood Economic Impact Study includes 25 counties in Maryland, Virginia and Washington DC, where Melwood employs over 1,200 people of differing abilities among its workforce of nearly 2,000. In 2017, Melwood workers of differing abilities earned over $27.7 million in wages and paid approximately $6 million in federal, state and local taxes. In addition, the study used the IMPLAN® impact modeling software to demonstrate that the wages earned by Melwood's workers of differing abilities generated another 135 jobs in other businesses in the region, and those workers earned nearly $6 million in wages and induced $1.2 million in taxes. The total induced economic output of wages paid to Melwood's 1,200+ workers of differing abilities was nearly $19 million in the DMV.
"People of differing abilities represent a high-quality, dedicated and readily available workforce solution that adds value to both employers and communities," said DeSantis. "This study now also proves that the 'multiplier effect' of employment benefits us all."
Nationally, only about 40 percent of people of differing abilities are employed, leaving millions of qualified people in search of a meaningful career path. The Melwood study demonstrates how these untapped workers have the potential to provide a major economic benefit to local communities.
"Every day we see how inclusion drives innovations that benefit businesses and society," said DeSantis. "I will hold our workforce up to any other in the marketplace in terms of quality, performance and dependability. I invite employers to take the Melwood Challenge and look to people of differing abilities to fill their workforce needs."
The Melwood Economic Impact Study is available here.
Melwood prefers ability focused language and, therefore, refers to people with disabilities as 'people of differing abilities.'
About Melwood
For more than 55 years, Melwood, based in Upper Marlboro, Maryland, has been an industry leader in training and employing people of differing abilities. As an employer, Melwood has a highly competitive and inclusive workforce, providing a range of services to federal, state and local governments, and the private sector. Melwood also provides support to private businesses who seek to employ more people of differing abilities. Melwood offers job placement, job training, life skills for independence, and support services to more than 2,200 people each year in the Washington, D.C., Maryland, and Virginia area. Melwood also provides recreation opportunities through seasonal inclusive camp programs for children and adults of all ability levels, and provides employment and support services to veterans coping with service-related traumas such as post-traumatic stress, traumatic brain injury, military sexual trauma, abuse, and more. For more information, visit http://www.Melwood.org.